HealthNotes
Zinc Benefits Infants with Serious Infection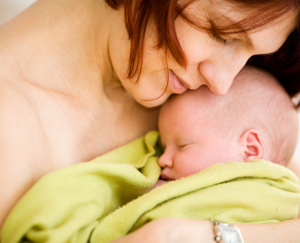 Zinc supplements reduce the duration and severity of illness in childhood diarrhea
Zinc
may be the boost that infants in certain parts of the world need to recover from
serious infection
. A study in
Lancet
found that infants with serious infection in New Delhi, India had a 40% better chance of recovering with zinc supplementation.
Zinc improves outcomes
In this study, researchers looked at the role of zinc supplementation in treating infection and reducing death rates in 700 infants with serious infection who were between 7 and 120 days old. The infants were randomly assigned to receive zinc sulphate (10 mg of elemental zinc) or placebo daily, and they were evaluated for improvement for a study period of 21 days. All infants received antibiotic treatment.
Results showed that the zinc group had a 40% reduced risk of treatment failure compared with the placebo group. Zinc supplementation was more effective in children who had diarrhea compared with those who did not.
The study authors comment, "A reduced risk of treatment failure will shorten time in hospital, lower use of high-generation antimicrobials and treatment cost, and possibly reduce mortality." Further research is needed to understand the role of zinc supplementation in serious infection.
More on zinc and your health
Global look. While severe zinc deficiency is rare among Americans, children in developing areas such as Africa and Southeast Asia are often deficient in this important mineral. Zinc helps our immune system fight off infection, and prior research has shown that children who do not get enough zinc have a higher risk for serious infections such as pneumonia and meningitis. Research has also shown that zinc supplements reduce the duration and severity of illness in childhood diarrhea, according to the study authors.
Your daily zinc. For recommended amounts of zinc and other important nutrients, look at the latest

recommendations

. Groups of people who may not get enough zinc include people with inflammatory bowel disease, vegetarians, pregnant women, women who are breast-feeding, older infants who are breast-fed, and alcoholics.
Food sources. Zinc can be found in a variety of foods including shellfish (particularly oysters), meat, poultry, fortified foods, and some nuts.
Talk with a doctor. Too much zinc can lead to bad health effects and toxicity, and zinc supplements may interfere with some prescription medications. Talk with a doctor about the risks and benefits of supplementation.
(Lancet 2012; 379: 2072–8)
Jane Hart, MD, board-certified in internal medicine, serves in a variety of professional roles including consultant, journalist, and educator. Dr. Hart, a Clinical Instructor at Case Medical School in Cleveland, Ohio, writes extensively about health and wellness and a variety of other topics for nationally recognized organizations, websites, and print publications. Sought out for her expertise in the areas of integrative and preventive medicine, she is frequently quoted by national and local media. Dr. Hart is a professional lecturer for healthcare professionals, consumers, and youth and is a regular corporate speaker