HealthNotes
Women: Switching from Carbs to Proteins May Help Hormonal Disorder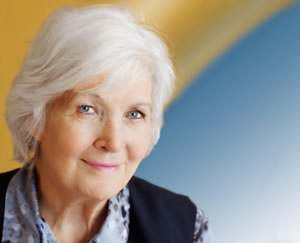 A high-protein diet offers more control to women with polycystic ovary syndrome
The high-protein,
low-carbohydrate diet
has been popularized in recent years as a heart-healthy weight-loss diet. In a new study published in the
American Journal of Clinical Nutrition
, blood sugar control, weight loss, and cardiac risk were all improved in women with a common hormonal disorder known as polycystic ovary syndrome.
Poly, what?
Polycystic ovary syndrome is a condition that affects the hormone balance in women, favoring the production of male hormones like testosterone over female hormones like estrogen and progesterone. This imbalance can lead to symptoms such as menstrual problems and infertility. Many women with this condition also develop insulin resistance, diabetes, obesity, and cardiovascular disease.
Looking to dietary protein for help
The new study included data collected from 27 women with polycystic ovary syndrome. Participants were assigned to either a high-protein diet or a standard-protein diet for six months. Both groups received regular nutritional counseling and were guided to reduce their intake of sweets and soft drinks.
The aim of the high-protein diet was to get 40% or more of each day's calories from protein and less than 30% of calories from carbohydrate. To achieve this, women in the high-protein-diet group were instructed to replace sugary and starchy foods with either protein-rich foods like meat, eggs, fish, and dairy foods, or with vegetables, fruits, and nuts. The aim of the standard-protein diet was to get less than 15% of calories from protein and more than 55% of calories from carbohydrate. There were no calorie restrictions with either diet.
A high-protein diet wins
At the end of the study, the following differences between the groups were seen:
Women on the high-protein diet lost 4.4 kilograms (10 pounds) more than women on the standard-protein diet.
Almost all of the extra weight lost by the women eating the high-protein diet was body fat, not muscle.
The high-protein diet was associated with a greater reduction in waist circumference, indicating a greater loss of abdominal or belly fat. This type of fat has a strong link to cardiovascular disease.
Women on the high-protein diet had lower blood glucose and C-peptide levels. C-peptide is a protein that is linked to insulin production. These findings show that blood sugar control improved more in this group than in the standard-protein diet group.
"We found that the replacement of carbohydrates with protein in a generally unrestricted diet can lead to increased weight loss and improved blood sugar control in women with polycystic ovary syndrome," said lead study author Lone B. Sorensen, a research scientist at the University of Copenhagen in Denmark. "Our findings suggest that switching to a high-protein diet may help women with this syndrome to manage their condition and improve their overall health."
Making the switch to more protein
A high-protein diet offers more control to women with polycystic ovary syndrome by providing a way to improve their health through day-to-day food choices. The benefits of eating more protein and fewer carbohydrates—weight loss, blood sugar control, and reduction in abdominal fat—are all associated with better cardiovascular health.
Here are some changes you can make to reduce carbohydrates and increase protein:
From cereal to eggs. A couple of poached or hard-boiled eggs with a side of fresh fruit can be a very satisfying breakfast.
Lose the bread. Choose a salad with meat or fish or soups made with beans and vegetables instead of a sandwich for lunch. Have a larger portion and skip the side of bread.
Snack on meat. A strip of smoked turkey or a piece of grilled chicken with some raw carrots or cucumber slices can take the edge away between meals.
Pass on pasta. Have an extra helping of vegetables with dinner instead of potatoes, pasta, and other grains.
(Am J Clin Nutr 2012;95:39–48)
Maureen Williams, ND, completed her doctorate in naturopathic medicine at Bastyr University in Seattle and has been in private practice since 1995. With an abiding commitment to access to care, she has worked in free clinics in the US and Canada, and in rural clinics in Guatemala and Honduras where she has studied traditional herbal medicine. She currently lives and practices in Victoria, BC, and lectures and writes extensively for both professional and community audiences on topics including family nutrition, menopause, anxiety and depression, heart disease, cancer, and easing stress. Dr. Williams is a regular contributor to Healthnotes Newswire.