HealthNotes
Willow Bark May Take the Bite Out of Joint Pain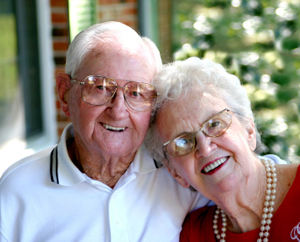 Aspirin was first derived from white willow bark in the 1800s
As we age, chances are, creaky, achy joints are all too familiar. Joint cartilage and underlying bone break down over time, often leading to
osteoarthritis
. A natural fix may be just what the doctor ordered: white
willow bark
, a plant medicine with a long history of use dating back to medieval times, has been associated with joint pain relief.
Looking at safety and efficacy
Aspirin was first derived from white willow bark in the 1800s, so it has a history of being associated with quelling pain. To determine whether it could be used safely and effectively with or without other medications, the study authors invited 436 adult men and women to participate in a study of white willow bark extract* for chronic pain management.
For the majority of study participants (56.2%), pain resulted from osteoarthritis. The remainder were classified as having rheumatic pain—occurring in the vicinity of a joint or joints and worsened by motion; sore to the touch; stiff, especially after immobility; improves with mild exercise, but worsens with vigorous activity; improves when warmed; and/or worsens with climate changes, such as rising humidity. Typically, people with four or more of these symptoms are considered to have rheumatic pain.
Study participants took white willow bark extract providing the equivalent of 240 mg salicylic acid per day for six months. They used the extract alone (61%), in combination with non-steroidal anti-inflammatory drugs (29%), in combination with non-steroidal anti-inflammatory drugs and opioids (4%), or in combination with other pain medications, such as gabapentin (6%).
Patients kept study diaries to track pain, and both patients and physicians evaluated pain at 3, 6, 12, 18, and 24 weeks.
Pain improvements
After six months, researchers noted the following:
All pain diary scores reduced significantly during the study, which ranged 33% to 44% lower than baseline pain values
63.5% of participants completed the full 24 week study; 36.5% of participants dropped out early
42.8% of those who dropped out did so because they felt the white willow bark was not effectively diminishing pain; the remainder dropped out due to side effects
176 adverse events occurred in 106 patients; 7 were classified as severe
Common, nonserious adverse events included abdominal pain, nausea, and heartburn
Researchers did not attribute adverse events to willow bark; the rate of adverse events was significantly lower in the willow bark only group, compared with the groups taking willow bark in combination with other medications.
Should you try tapping the willow bark tree?
This study was not a blind, controlled trial—the gold standard of research—and the dropout rate was high. However, even with these weaknesses, the study suggests white willow bark extract may be an additional tool to better manage joint pain.
Use our tips to keep your joints functioning well now, and into the future:
Assess pain severity. The study authors concluded white willow bark alone may be best for patients with mild or chronic pain conditions. If your pain is severe, this natural plant extract may not add anything useful to your existing pain management program, and may lead to more side effects.
Know the risks. White willow bark is somewhat similar to aspirin and other nonsteroidal anti-inflammatory drugs, which means that when combined with these medications, it may increase chances of gastrointestinal side effects. Do not try white willow bark without first discussing it with your healthcare provider.
Start with the basics. Carrying extra pounds can significantly worsen pain and accelerate osteoarthritis joint damage. A healthy diet and regular, gentle physical activity should be part of your pain management priorities.
Switch it up. If pain is keeping you from being active, try activities that don't stress joints, such as water aerobics, bike riding, swimming, or gentler forms of yoga.
(Phytomedicine 2013; 20:980–984)
*STW 33-I (Proaktiv; drug-extract-ratio 16–23:1)
Suzanne Dixon, MPH, MS, RD, an author, speaker, and internationally recognized expert in chronic disease prevention, epidemiology, and nutrition, has taught medical, nursing, public health, and alternative medicine coursework. She has delivered over 150 invited lectures to health professionals and consumers and is the creator of a nutrition website acclaimed by the New York Times and Time magazine. Suzanne received her training in epidemiology and nutrition at the University of Michigan, School of Public Health at Ann Arbor.