HealthNotes
Weight-Loss Supplements: Is There Life After Oz?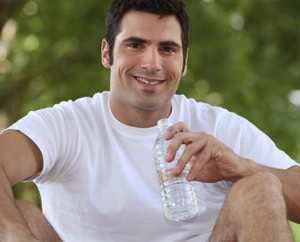 There's no long-term miracle pill out there without diet and exercise
Spoiler alert: According to MSN.com, during a highly publicized scolding by the US Senate for exaggerating the effects of weight-loss supplements such as green tea extract and Garcina cambogia, Dr. Oz admitted that "there's no long-term miracle pill out there without diet and exercise." That's really all consumers need to remember on this story—though we hope interested parties continue to discuss the responsibilities of publicity-generating vehicles like The Dr. Oz Show, which can give unscrupulous manufacturers a marketing platform for subpar—or even dangerous—products.
When the media spotlight falls on the subject of irresponsibility in the supplement industry, it inevitably prompts multiple calls for more regulation. Fortunately, consumer protections are, in fact, in place—and working: witness the US Food & Drug Administration warning last week, which advises consumers to stop using a formula sold for weight loss—Zi Xiu Tang Bee Pollen—because it contains unlisted and potentially harmful drug ingredients. The FDA received and responded to "more than 50 adverse event reports associated with the use of tainted bee pollen weight loss products."
The bottom line: Take charge of your health
The Dr. Oz wake-up call and the Zi Xiu Tang Bee Pollen scare are perfectly timed to underscore the importance of meeting "miracle" cures with skepticism. Just as there is no real substitute for good eating and activity when it comes to your health, nothing protects you more than paying real attention to where your health advice is coming from. Find a doctor you trust, and read up on your supplements and medicines. The absence of well-designed human research or a long history of safe traditional use doesn't mean a product can't be considered, but it must be approached with common sense. If a claim sounds too good to be true, it almost certainly is.
(MSN News, Dr. Oz scolded at hearing on weight loss scams, http://news.msn.com/us/dr-oz-scolded-at-hearing-on-weight-loss-scams: accessed 23 June 2014; US Food & Drug Administration Consumer Updates, Some Bee Pollen Weight Loss Products Are a Dangerous Scam, http://www.fda.gov/ForConsumers/ConsumerUpdates/ucm401676.htm?source=govdelivery&utm_medium=email&utm_source=govdelivery: accessed 23 June 2014)