HealthNotes
Vitamin E May Moderate Alzheimer's Dementia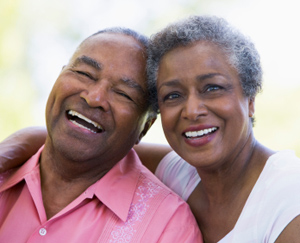 People taking vitamin E required an average of about two hours less of caregiver help per day
With the aging of the population, more families will be coping with
Alzheimer's disease
and the challenges of caring for those affected by it, as people get to the point where they need help dressing, bathing, and feeding themselves. Now researchers have identified high-dose
vitamin E
supplements as potential support to ease this burden.
Vitamin E, with or without medication
Researchers invited 613 people with mild to moderate Alzheimer's disease to participate in a randomized, double-blind, placebo-controlled trial of vitamin E and an Alzheimer's medication (memantine), in addition to an acetylcholinesterase inhibitor already being taken for mild to moderate cognitive impairment. Participants were randomly selected to receive:
2,000 IU per day of vitamin E (alpha-tocopherol)
20 mg per day of memantine
Both vitamin E and memantine
Neither vitamin E nor memantine (placebo)
After an average of about two years, functional decline was slower in participants receiving vitamine E than those receiving placebo. Participants' function was measured by an assessment that takes into account activities such as bathing, dressing, and feeding oneself. The slower decline translates into a delay in clinical progression of 19% per year compared with placebo (approximately 6.2 months over the follow-up period). Though vitamin E did not have an effect on thinking and mental (cognitive) decline, functional abilities significantly improved, with people taking vitamin E requiring an average of about two hours less of caregiver help per day.
Dr. Scott Small, Director of Columbia University's Alzheimer's Disease Research Center noted that vitamin E may not dramatically alter the emotional lives of patients. However, as he points out, since vitamin E "might improve patients' ability to bathe themselves and dress themselves," it could dramatically improve the lives of loved ones and caregivers, for whom two more free hours per day can be precious.
The drug memantine alone or in combination with vitamin E was no more effective than placebo for preserving cognitive or functional abilities.
Is vitamin E right for your loved one?
Dr. Denis Evans, professor of internal medicine at Rush University, wrote an accompanying editorial to the study, cautioning that we all shouldn't rush to purchase vitamin E to prevent Alzheimer's disease. Here are some tips to help keep these results in perspective:
Apply results as appropriate. The study group was 97% male and 86% white. We don't yet know if these results will apply to women or to people of color.
Use caution as warranted. High-dose vitamin E may increase risk of death in those with underlying heart disease (heart failure and ventricular dysfunction) or other chronic illnesses. The current study did not show harm; however, you should discuss the pros and cons of vitamin E with a knowledgeable healthcare provider.
Know the disease. Don't assume Alzheimer's is the cause of dementia symptoms. A thorough workup by a qualified healthcare practitioner is vital. Ruling out other causes, some of which may be treatable, is especially important before you consider any type of intervention, dietary supplement or otherwise.
Know the dose. The amount used in the study was very high, at 2,000 IU per day. That's about 89 times the recommended dietary allowance (RDA), so a typical supplement won't get you close to this number. It's advisable to have a doctor's supervision when taking high-dose supplements.
Know your E. This study used just one form of vitamin E—alpha tocopherol. This nutrient comes in many forms, and some health experts feel different tocopherols, or a mix of them, may be more effective for protecting brain health and overall well-being. If you want to take vitamin E for general health, you may want to opt for a mixed-tocopherol product, and also eat the foods—nuts, seeds, olive oil, and other vegetables oils—that provide the different types of vitamin E.
Put prevention first. Vitamin E was not shown to prevent or delay onset of Alzheimer's disease. However, some tried-and-true risk reducers include maintaining a healthy body weight, enjoying regular physical activity, drinking alcohol in moderation or not at all, maintaining an active and supportive social circle, and eating a diet based on vegetables, legumes, nuts and seeds, fruit, and whole grains.
(JAMA 2014;311(1):33-44. doi:10.1001/jama.2013.282834)
Suzanne Dixon, MPH, MS, RD, an author, speaker, and internationally recognized expert in chronic disease prevention, epidemiology, and nutrition, has taught medical, nursing, public health, and alternative medicine coursework. She has delivered over 150 invited lectures to health professionals and consumers and is the creator of a nutrition website acclaimed by the New York Times and Time magazine. Suzanne received her training in epidemiology and nutrition at the University of Michigan, School of Public Health at Ann Arbor.