HealthNotes
Vitamin E May Cut Liver Cancer Risk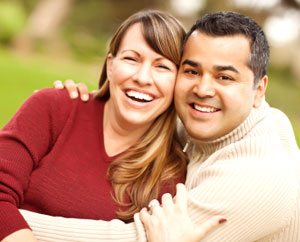 Vitamin E is an antioxidant nutrient that can help prevent DNA damage
Vitamin E could help lower the risk of liver cancer, reports a study in the Journal of the National Cancer Institute.
Although liver cancer isn't one of the most common cancers, it is the third leading cause of cancer deaths worldwide. Following are some of the biggest risk factors for the disease:
Viral infection. Chronic infection with hepatitis B or C is the most important risk factor for liver cancer.
Gender. Men are more likely than women to develop liver cancer.
Race. Asians and Pacific Islanders have the highest rates of the disease.
Heavy drinking. People who abuse alcohol are more likely to develop cirrhosis of the liver, which is a risk factor for liver cancer.
A way to slash your risk?
To see what effect vitamin C, vitamin E, and multivitamins had on liver cancer risk, researchers from the Shanghai Cancer Institute investigated the dietary and supplement intake habits of 132,837 people as part of the Shanghai Women's Health Study and the Shanghai Men's Health Study for an average of 11 and 6 years, respectively.
During the follow-up period, 267 people developed liver cancer.
Higher vitamin E intake from diet and supplements was associated with a significantly lower risk of liver cancer in men and women.
Vitamin C and multivitamin supplements were associated with a higher risk of liver cancer in people with liver disease or a family history of liver cancer.
Vitamin C and other vitamins from dietary sources didn't seem to affect liver cancer risk.
"We found a clear, inverse dose-response relation between vitamin E intake and liver cancer risk," the authors said.
Vitamin E is an antioxidant nutrient that can help prevent DNA damage and facilitate DNA repair, boost the immune system, and inhibit cancer formation. It's found in wheat germ oil, whole grains, nuts, seeds, egg yolks, and leafy green vegetables. In dietary supplements, the natural (and more absorbable) type of vitamin E is listed as the "d" form.
More research is needed
The results of the new study are encouraging, but need to be repeated in controlled trials. The study was observational, meaning that the investigators relied on people's reporting of their dietary and supplement intake habits to draw conclusions. In a controlled trial, the participants are randomly assigned the study substance or placebo. Conclusions drawn from observational studies are not as meaningful or reliable as those from controlled trials.
(J Natl Cancer Inst 2012;DOI:10.1093/jnci/djs277)
Kimberly Beauchamp, ND, received her doctoral degree from Bastyr University, the nation's premier academic institution for science-based natural medicine. She co-founded South County Naturopaths in Wakefield, RI, where she practiced whole family care with an emphasis on nutritional counseling, herbal medicine, detoxification, and food allergy identification and treatment. Her blog, Eat Happy, helps take the drama out of healthy eating with real food recipes and nutrition news that you can use. Dr. Beauchamp is a regular contributor to Healthnotes Newswire.