HealthNotes
Vitamin D Protects Mature Muscles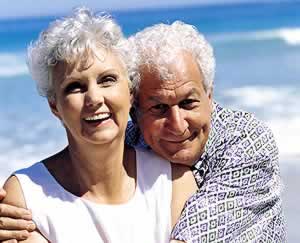 People who were vitamin D–deficient were more likely to have physical limitations
Older people with higher vitamin D levels are better able to perform activities of daily living than those with lower levels, reports a study in the Journal of Clinical Endocrinology and Metabolism.
Besides bones
Vitamin D is actually a hormone precursor that has many diverse roles in the body, from influencing calcium metabolism and bone health, to functioning in immune system health, brain development, and nerve transmission. Muscle cells contain vitamin D receptors, and optimal vitamin D status is linked to greater muscle strength, increased muscle mass, and better physical performance.
Do more with D
While several studies have reported on the connection between vitamin D status and muscle strength, that hasn't translated to much evidence supporting the sunshine vitamin's role in helping people maintain independence while performing daily living tasks.
The study looked at the vitamin D status of 725 people aged 55 to 65 years and 1,237 people aged 65 to 88 years to determine whether it affected their ability to perform the following tasks:
Walk up and down a flight of stairs without resting
Dress
Trim their toenails
Sit down and stand up from a chair
Walk outside for five minutes without resting
Use one's own or public transportation
At baseline, younger people who were vitamin D–deficient were 1.7 times more likely to have physical limitations and older people were 2.2 times more likely to have physical limitations than those with adequate vitamin D levels. Three years later, vitamin D-deficient people in the older group had twice the risk of developing two or more additional physical limitations. Six years later, vitamin D-deficient people in the younger group had more than three times the risk of developing two or more additional limitations.
"Because functional limitations are a predictor of adverse outcomes, further research is necessary to explore underlying mechanisms and the potential benefits of vitamin D supplements on functional status," said the researchers.
Be strong
Muscle mass gradually declines over the years starting at around age 40 and the decline accelerates after about age 75. Besides a decrease in independence, having less muscle puts you at higher risk for osteoporosis, falls, and even arthritis.
To keep your muscles strong throughout the years, try these tips:
Exercise. Up to 75% of older adults don't get enough exercise. Work with a knowledgeable trainer to develop a comprehensive program that includes aerobic, balance, and weight-training exercises.
Get enough protein. Protein absorption decreases over the years, contributing to muscle loss. Try to incorporate a protein source with every meal and snack and consider supplementing with a high-quality, easily assimilated protein like whey.
Look into amino acids. As building blocks of protein, amino acids are intimately tied to muscle health. A combination of lysine, HMB (hydroxymethylbutyrate), and arginine have a good track record for helping seniors preserve their muscle mass.
(J Clin Endocrinol Metab doi:10.1210/jc.2013-1698)
Kimberly Beauchamp, ND, received her doctoral degree from Bastyr University, the nation's premier academic institution for science-based natural medicine. She co-founded South County Naturopaths in Wakefield, RI, where she practiced whole family care with an emphasis on nutritional counseling, herbal medicine, detoxification, and food allergy identification and treatment. Her blog, Eat Happy, helps take the drama out of healthy eating with real food recipes and nutrition news that you can use. Dr. Beauchamp is a regular contributor to Healthnotes Newswire.