HealthNotes
Vitamin D May Support Depression Medication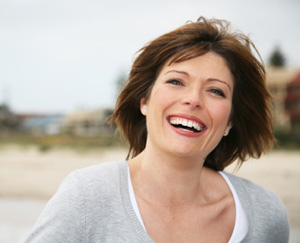 Symptom scores decreased by more than 50% for the vitamin D group
Vitamin D
may provide an added boost in mood for people being treated for
depression
. A study in
Australian and New Zealand Journal of Psychiatry
found that people experienced greater relief from depression by taking a combination of a vitamin D supplement and the antidepressant medication
fluoxetine
(often sold as Prozac) rather than simply taking medication alone.
Vitamin D boosts treatment
In this study, 42 participants (ages 18 to 65 years) diagnosed with major depressive disorder and who also had low or borderline-low vitamin D levels were randomly assigned to receive 20 mg of fluoxetine and 1,500 IU of vitamin D3, or 20 mg of fluoxetine and a placebo, daily for eight weeks. Depression symptoms were monitored every two weeks during the study using the Hamilton Depression Rating Scale and the Beck Depression Inventory questionnaire scores.
Results showed that depression symptoms improved in both groups over the course of the study, but improvement became significantly more pronounced in the vitamin D group than in the placebo group starting in the fourth week of treatment. Symptom scores decreased by more than 50% for the vitamin D group, compared with the medication group.
The study authors comment that about 19 to 34% of people with major depressive disorder do not have a good response to antidepressants and that vitamin D supplementation may be "safe and effective as an adjunctive treatment in major depressive disorder, at least in vitamin D-deficient subjects."
How vitamin D works to improve mood is not exactly clear, but it has been linked to optimal brain function and may act similarly to antidepressants by boosting brain chemicals known as neurotransmitters that affect our mood. Vitamin D also helps our nervous system function. In fact, vitamin D affects almost every cell in our body and having enough on board is important for optimal health and disease prevention. Further research is needed on how vitamin D may affect mood and common conditions such as depression.
Natural options ease depression
Antidepressants are one of the most frequently prescribed medications in doctors' offices today and have been shown to work better in people with moderate to severe cases of depression rather than mild depression. But not everyone with depression finds complete relief with medications, so natural treatment options to boost mood are also important.
Natural options. In addition to supplements such as vitamin D, dietary changes, regular exercise, and stress reduction have all been shown to ease depression. Exercise, for instance, has been shown to release endorphins—chemicals in the body that make us feel better. Research suggests that exercising about 30 minutes most days of the week can significantly help ease depression. Of course, not everyone who is depressed feels like exercising, but for people who can get motivated, regular exercise may help a lot. Other studies have shown that talk therapy, regular support groups, learning new coping techniques, and mind-body therapies may also significantly ease symptoms. The point is that long-term relief from depression usually requires an integrative approach that incorporates lifestyle changes in order to see results.
Talk with a doctor. If you are depressed, talk with a doctor about treatment options that can help you feel better. If you are interested in taking supplements, talk with a doctor about the risks and benefits. Supplements and medications shouldn't be taken together without consulting a knowledgeable doctor first.
(Aust N Z J Psychiatry published online 23 October 2012 DOI: 10.1177/0004867412465022)
Jane Hart, MD, board-certified in internal medicine, serves in a variety of professional roles including consultant, journalist, and educator. Dr. Hart, a Clinical Instructor at Case Medical School in Cleveland, Ohio, writes extensively about health and wellness and a variety of other topics for nationally recognized organizations, websites, and print publications. Sought out for her expertise in the areas of integrative and preventive medicine, she is frequently quoted by national and local media. Dr. Hart is a professional lecturer for healthcare professionals, consumers, and youth and is a regular corporate speaker.