HealthNotes
Vitamin D May Extend Lifespan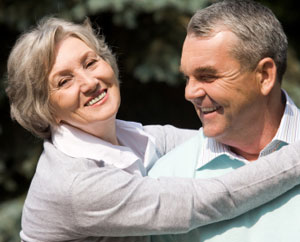 The case for higher vitamin D levels is strongest for preventing heart disease, cancer, respiratory infections, tuberculosis, falls and fractures, and multiple sclerosis
Having enough
vitamin D
on board is essential for preventing disease and maintaining health, but the optimal blood level of vitamin D to ensure these benefits remains controversial. Preliminary research published in the
European Journal of Clinical Nutrition
estimates that by doubling current recommended vitamin D levels across the globe, more people would avoid disease and an early death, and people might extend their lifespans.
Higher levels, lower risk of death
Certain experts have questioned whether the current recommended blood levels and daily amounts of vitamin D are enough to best prevent disease and support health. This study looked at vitamin D levels across many countries and reviewed studies on the topic to explore whether higher blood levels of vitamin D, specifically 25-hydroxyvitamin D, were associated with a decreased incidence of death from common diseases such as heart disease, cancer, and respiratory infections.
Specifically, in this study, researchers reviewed the current scientific data on vitamin D to estimate whether higher blood levels of 25-hydroxyvitamin D (doubled from 54 nmol/L to 110 nmol/L) would reduce the death rate in the six global regions where vitamin D–sensitive diseases are prevalent. 
Results showed:
If recommended 25-hydroxyvitamin D levels were raised from 54 nmol/L to 110 nmol/L, the study authors estimate that death rates from any cause would be reduced, ranging from 7.6% for African women to 17.3% for European women, and they estimate reductions for men would be 0.6% lower than for women. The study authors speculate that such an increase in blood levels might increase life expectancy by as much as two years.
The researchers conclude that the case for higher vitamin D levels is strongest for the prevention of heart disease, cancer, respiratory infections, tuberculosis, falls and fractures, and multiple sclerosis. The evidence is moderate for prevention of type 2 diabetes, sepsis (severe infections), and pre-eclampsia (when a woman develops high blood pressure during her pregnancy).
The study authors comment, "Increasing . . . D levels is the most cost-effective way to reduce global mortality rates, as the cost of vitamin D is very low and there are few adverse effects from oral intake and/or frequent moderate UVB (ultraviolet-B) irradiance with sufficient body surface area exposed." As the conclusions from this study are based primarily on preliminary research (that is, observational studies rather than randomized controlled trials), further research is needed to support these findings.
Tips and facts about vitamin D
Talk with a doctor. Talk with a knowledgeable doctor about the benefits of checking your vitamin D levels; the daily amount that is recommended for you; and the risks and benefits of taking a vitamin D supplement.
Consider sources for vitamin D. Vitamin D is obtained through: food and beverages such as fortified cereal and milk and fatty fish, such as salmon; sun exposure; or dietary supplements.
Strive for a healthy life. It's important to realize that there isn't one magic pill or supplement that will ensure good health or a long life and that getting enough daily D is just one aspect of living a healthy life. A healthy life depends on a variety of consistent activities such as eating a balanced diet, getting enough of many types of vitamins and minerals, exercising daily, reducing exposure to environmental toxins, and reducing stress. Take important steps in your life today to achieve better health
(Eur J Clin Nutr 2011; 1–11,doi:10.1038/ejcn.2011.68)
Jane Hart, MD, board-certified in internal medicine, serves in a variety of professional roles including consultant, journalist, and educator. Dr. Hart, a Clinical Instructor at Case Medical School in Cleveland, Ohio, writes extensively about health and wellness and a variety of other topics for nationally recognized organizations, websites, and print publications. Sought out for her expertise in the areas of integrative and preventive medicine, she is frequently quoted by national and local media. Dr. Hart is a professional lecturer for healthcare professionals, consumers, and youth and is a regular corporate speaker.