HealthNotes
Vitamin D Helpful for Common Female Condition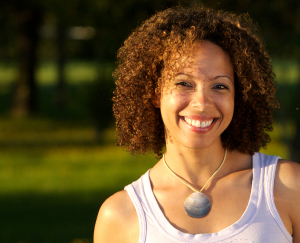 The sunshine vitamin might go a long way towards improving symptoms of a common disorder known as polycystic ovarian syndrome
The sunshine vitamin might go a long way towards improving symptoms and reducing complications associated with a common endocrine disorder known as polycystic ovarian syndrome (PCOS). PCOS, a condition that may affect as many as 10% of women in their reproductive years, is characterized by numerous small cysts developing on the ovaries, and increased androgen (male hormone) production, which may lead to acne, facial and body hair growth, deepening of the voice, male pattern baldness, menstrual irregularities, and infertility. Insulin resistance and high blood levels of insulin are common findings in women with PCOS, putting them at higher risk for type 2 diabetes.
The D connection
Vitamin D affects hormone regulation in the body and appears to be connected to glucose and fat (lipid) metabolism. In addition to being associated with an increased risk of certain cancers, autoimmune diseases, and heart disease, low vitamin D levels have been associated with insulin resistance in some women with PCOS, prompting researchers from the Medical University of Graz, Austria, to investigate the effects of vitamin D supplementation in women with the condition.
The study consisted of 57 women with PCOS between the ages of 18 and 45. Participants were instructed to take 20,000 IU of vitamin D3 (cholecalciferol) each week for six months. Before supplementation began, and again after three and six months, vitamin D levels, and measures of glucose tolerance, insulin levels, reproductive hormone levels, blood lipids, and menstrual frequency were assessed.
"D"ecrease diabetes risk
At the study's end, 46 had completed the treatment. At the start, 62% of them had insufficient vitamin D levels; by three and six months vitamin D levels had increased significantly. Glucose tolerance improved, and triglyceride and insulin levels dropped significantly. On the other hand, total and LDL (bad)-cholesterol levels increased, the significance of which isn't certain.
Among women with menstrual irregularities at the beginning of the study, 30% experienced significant improvement after three months, and the number jumped to 50% after six months. One quarter of the women desiring pregnancy became pregnant during treatment with vitamin D.
"Vitamin D treatment might improve glucose metabolism and menstrual frequency in women with PCOS," concluded lead study author, Dr. Elisabeth Wehr.
What else can you do?
In addition to vitamin D, women living with PCOS might also improve their condition by following these tips:
Lose some weight: Even small amounts of weight loss can help restore normal ovarian function in women with PCOS.
Exercise: To optimize your body's response to insulin and help balance hormones, aim for at least 30 minutes of aerobic exercise every day.
Go under the needle: Acupuncture has been shown to help reduce androgen levels and reestablish regular menstruation.
(J Endocrinol Invest 2011;doi:10.3275/7748)
Kimberly Beauchamp, ND, received her doctoral degree from Bastyr University, the nation's premier academic institution for science-based natural medicine. She co-founded South County Naturopaths in Wakefield, RI, where she practiced whole family care with an emphasis on nutritional counseling, herbal medicine, detoxification, and food allergy identification and treatment. Her blog, Eat Happy, helps take the drama out of healthy eating with real food recipes and nutrition news that you can use. Dr. Beauchamp is a regular contributor to Healthnotes Newswire.