HealthNotes
Vitamin D for a Healthy Heart, Long Life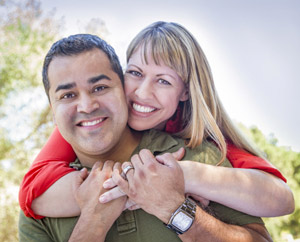 Vitamin D supplementation was associated with a greater than 50% reduction in the risk of a person dying from all causes or cardiovascular disease
Most people are aware of common risk factors for
heart disease
 such as high blood pressure or high cholesterol, but others risk factors such as a lack of vitamin D are less well known. A study in the
American Journal of Cardiology
suggests that
vitamin D
deficiency is a significant risk factor for heart disease and advises that supplementation with vitamin D may help prolong a person's life.
Vitamin D improves survival
In this study, researchers looked at the link between vitamin D deficiency and vitamin D supplementation and cardiovascular health. A total of 24,895 of blood samples from 14,261 participants were tested for vitamin D concentrations. Blood levels of vitamin D were determined by measuring 25-hyrdroxyvitamin D, and patients reported whether or not they were taking vitamin D supplements.
Results showed:
More than 70% of participants had vitamin D levels less than 30 ng/ml (which some experts consider to indicate vitamin D insufficiency or deficiency), and about 30% had levels of 30 ng/ml or higher.
Vitamin D levels below 30 ng/ml were linked to an increased risk of various cardiovascular disease conditions including coronary artery disease, diabetes, high blood pressure, and all-cause death.
The good news is that vitamin D supplementation was associated with a greater than 50% reduction in the risk of a person dying from all causes or cardiovascular disease.
"Vitamin D has important physiologic functions beyond bone and calcium metabolism," said James L. Vacek, MD, MSc, and his colleagues from the Division of Cardiovascular Medicine, University of Kansas Medical Center and Hospital, Kansas City, Kansas. "Because vitamin D receptors are involved in the expression of nearly 3,000 human genes, a deficiency could potentially affect numerous disease processes."
Know your vitamin D status
Nearly every cell in the body depends on vitamin D to work properly, so it makes sense that a lack of vitamin D may increase the risk of disease and death. It is essential to get your daily D through sunshine, food, and/or supplements. Dietary sources of vitamin D include vitamin D-fortified foods and beverages and oily fish such as salmon or mackerel. As this study suggests, many people in the US are probably deficient in vitamin D, but optimal blood levels and intake of vitamin D are controversial topics. Too little vitamin D is not good for our health and yet, excessive doses of vitamin D can be toxic. The recommended daily allowance of vitamin D was increased last year to 600 IU per day for most adults and to 800 IU per day for people over age 70. Talk with a knowledgeable doctor about checking your vitamin D levels and about the risks and benefits of supplementation if your D levels are low.
(Am J Cardiol 2011 doi:10.1016/j.amjcard.2011.09.020)
Jane Hart, MD, board-certified in internal medicine, serves in a variety of professional roles including consultant, journalist, and educator. Dr. Hart, a Clinical Instructor at Case Medical School in Cleveland, Ohio, writes extensively about health and wellness and a variety of other topics for nationally recognized organizations, websites, and print publications. Sought out for her expertise in the areas of integrative and preventive medicine, she is frequently quoted by national and local media. Dr. Hart is a professional lecturer for healthcare professionals, consumers, and youth and is a regular corporate speaker.