HealthNotes
Vitamin D Dosing Done Right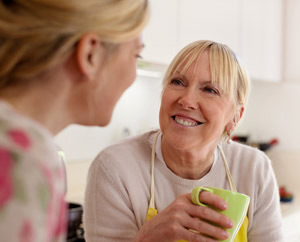 Many women need no more than a daily 800 IU vitamin D supplement to bring levels into the normal, healthy range
Vitamin D
is a popular supplement, and many people have begun taking higher doses of the sunshine vitamin in the quest for better health. Is all of this vitamin D necessary? Health experts have looked at this question and have some great advice to help you determine the right amount of D to take for your best health.
Dialing in on D
Researchers randomly assigned 163 postmenopausal white women to receive a placebo (no active ingredients) or 400; 800; 1,600; 2,400; 3,200; 4,000; or 4,800 IU of vitamin D daily for one year. The women also were given calcium supplements, so that food and supplements together provided a total daily calcium intake between 1,200 and 1,400 mg.
All of the women were classified as vitamin D insufficient at the start of the study, meaning levels are too low for optimal health but not low enough to signal deficiency. Some important findings came out of this study:
A dose of 800 IU per day brought nearly all of the women—97.5% of the group—up to normal vitamin D blood levels.
Higher doses of vitamin D led to higher blood levels, up to 3,200 IU of vitamin D per day. Beyond this dose, blood levels didn't increase much, and remained within a normal range.
Compared with normal-weight women, obese women had significantly lower vitamin D levels.
Depending on which definition is used for high calcium levels, between 3 and 9% of the women developed high blood calcium, and 12 to 33% developed high urine calcium.
Finding the right balance
The study suggests many women need no more than a daily 800 IU vitamin D supplement to bring levels into the normal, healthy range. The high blood and urine calcium seen in some of the participants may indicate too much vitamin D. These high levels occurred independent of the vitamin D dose, so it's impossible to know if D supplements, calcium supplements, or both caused these problems. Still, the fact that some of the women showed signs of getting too much D suggests supplements may not be safe for everyone.
The race/ethnicity of the participants is important to note as well. Although all humans can make vitamin D when exposed to sunlight of sufficient strength, people with more darkly pigmented skin make it more slowly. This means the study findings may not apply to Asian, Hispanic, African American, or other non-white women with darker skin. These people may need more vitamin D to ensure normal blood levels. As this study indicates, this may be true for obese women as well.
If you have concerns about whether you are getting enough vitamin D, consider an 800 IU daily D supplement, remembering that you may be getting more D than you realize from fortified foods such as dairy and cereals. Do not supplement with doses above 800 IU per day unless a doctor has had your levels tested.
(Ann Intern Med 2012;156:425-37)
Suzanne Dixon, MPH, MS, RD, an author, speaker, and internationally recognized expert in chronic disease prevention, epidemiology, and nutrition, has taught medical, nursing, public health, and alternative medicine coursework. She has delivered over 150 invited lectures to health professionals and consumers and is the creator of a nutrition website acclaimed by the New York Times and Time magazine. Suzanne received her training in epidemiology and nutrition at the University of Michigan, School of Public Health at Ann Arbor.