HealthNotes
Don't Count Vitamin D as a Cold Remedy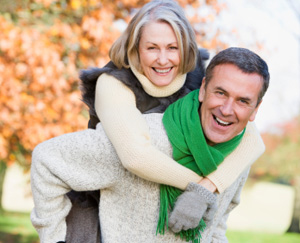 Some observational studies have suggested that vitamin D may prevent colds but a controlled study did not find supporting evidence
Vitamin D
is known to play an important role in preventing
osteoporosis
,
heart disease
, and some cancers. While not touted as a cold remedy, some observational studies have found a positive association between vitamin D and cold prevention. Observational studies do not prove cause and effect, which led researchers in New Zealand to further investigate the relationship in a controlled study, but they did not find evidence that supplementing vitamin D is an effective prevention for the common cold or upper respiratory infections in healthy people with generally normal vitamin D levels.
Watching for colds
The study, published in the Journal of the American Medical Association, included 322 healthy people living in New Zealand. Their vitamin D levels were measured and they were assigned to either a placebo group or a vitamin D group that received 200,000 IU of vitamin D3 (the type of vitamin D normally found in the human body) in tablet form once per month for two months, followed by 100,000 IU per month for the rest of the study.
During the study, which lasted 18 months and included two winters, vitamin D levels were checked periodically and monthly questionnaires were used to gather information about colds and other upper respiratory tract infections.
No difference was found in the number, severity, or duration of colds and other upper respiratory tract infections in people in the vitamin D and placebo groups. The 13 people who had low vitamin D levels and the 5 who were deficient were no more likely to experience colds or have more intense or longer lasting symptoms than people with normal levels. However, because of the small number of people in the study with deficient levels, the researchers were not able to say for sure whether vitamin D3 could prevent colds in people with vitamin D deficiency.
"The main finding from this study is that a monthly dose of 100,000 IU of vitamin D3 in healthy adults did not significantly reduce the incidence or severity of upper respiratory tract infections," the study's authors said.
Taking control of the common cold
What is the cure for the common cold? There is still no definitive answer but here are some things you can do to improve the chance that you will be healthy all winter:
Gargle. People who gargle daily with tap water get fewer colds and their symptoms tend to be less severe.
Take a probiotic. Probiotic supplements, which supply friendly bacteria for the intestinal tract, have been found to prevent colds, flu, and other infections, especially in children.
Consider immune-strengthening supplements. Some studies have found that taking vitamin C and zinc lozenges at the onset of a cold, as well as extracts from herbs such as elderberry, astragalus, andrographis, geranium, and wild indigo, may make colds and other upper respiratory infections shorter and less severe.
(JAMA 2012;308:1333–9)
Maureen Williams, ND, completed her doctorate in naturopathic medicine at Bastyr University in Seattle and has been in private practice since 1995. With an abiding commitment to access to care, she has worked in free clinics in the US and Canada, and in rural clinics in Guatemala and Honduras where she has studied traditional herbal medicine. She currently lives and practices in Victoria, BC, and lectures and writes extensively for both professional and community audiences on topics including family nutrition, menopause, anxiety and depression, heart disease, cancer, and easing stress. Dr. Williams is a regular contributor to Healthnotes Newswire.