HealthNotes
Vitamin B5 Derivative Lowers Cardiac Risk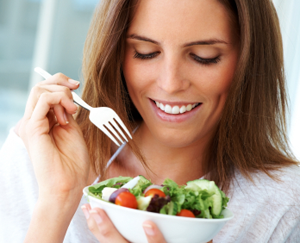 Taking a pantethine supplement may be one way to further reduce cholesterol levels and cardiac risk
Among the widening range of recognized heart-healthy nutrients is an unassuming vitamin from the B complex: B5. Previous research has shown that taking
pantethine
, a biologically active derivative of vitamin B5, can lower
cholesterol
levels in people with high risk of
heart disease
. Supporting this, a study published in
Nutrition Research
finds that supplementing with pantethine has a similar effect in people with low to moderate cardiac risk.
Checking for a drop in cholesterol
The study included 120 people whose risk for heart disease was judged to be low or moderate based on age, smoking history, family history of heart disease, blood pressure, and cholesterol levels. They were enrolled in a heart-healthy diet program for four weeks and were expected to continue their dietary changes throughout the study. They were then assigned to receive either pantethine, 600 mg per day for the first eight weeks and 900 mg per day for another eight weeks, or placebo for 16 weeks.
At the end of the trial, blood fat (lipid) levels that predict cardiac risk had dropped in the pantethine group but not in the placebo group. Specifically, in the pantethine group
total cholesterol levels were reduced by 3% (6 mg per deciliter),
levels of LDL ("bad") cholesterol were reduced by 4% (4 mg per deciliter), and
levels of another cholesterol-related blood marker of cardiac risk (apo-lipoprotein B), were reduced by 5% (4 mg per deciliter).
All three blood markers reached maximum reduction in the second week of the trial, and there was no change after pantethine was increased in the second half of the trial.
"Although the absolute changes seen with pantethine in our study were small, we believe they represent a meaningful change in cardiac risk," said lead study author Dr. John Rumberger at the Princeton Longevity Center in Princeton, New Jersey. "Prior research has found that each 1 mg/deciliter drop in LDL-cholesterol concentration is associated with a 1% reduction in overall risk of heart disease."
Be good to your heart: reduce your cholesterol
If you exercise regularly and your diet already includes lots of fruits, vegetables, legumes, whole grains, and nuts and seeds, as well as a serving of fish a couple of times per week, you may be wondering what else you can do to reduce your risk of heart disease. Taking a pantethine supplement may be one way to further reduce cholesterol levels and cardiac risk. Here are some others:
Include soy. Soy foods and whole soy supplements have consistently been found to reduce total and LDL cholesterol levels. Beta-sitosterol, a plant chemical found especially in soybeans, is available as a supplement and has been shown to reduce cholesterol levels in several studies.
Add flaxseed. A spoonful of ground flaxseed added raw to your food can provide fiber and other nutrients that lower total and LDL cholesterol levels.
Take psyllium. Researchers have found that taking psyllium husk, a fiber-dense supplement often used to keep the bowels moving regularly, can lower cholesterol levels.
(Nutr Res 2011;31:608–15)
Maureen Williams, ND, completed her doctorate in naturopathic medicine at Bastyr University in Seattle and has been in private practice since 1995. With an abiding commitment to access to care, she has worked in free clinics in the US and Canada, and in rural clinics in Guatemala and Honduras where she has studied traditional herbal medicine. She currently lives and practices in Victoria, BC, and lectures and writes extensively for both professional and community audiences on topics including family nutrition, menopause, anxiety and depression, heart disease, cancer, and easing stress. Dr. Williams is a regular contributor to Healthnotes Newswire.