HealthNotes
Treating Malnutrition in People with Chronic Lung Disease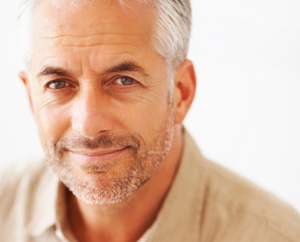 Weight, muscle mass, and muscle strength improve in people with COPD when food supplements provide some of each day's nutrition
Malnutrition
is a common problem in people with
COPD
(chronic obstructive pulmonary disease), which leads to weakness and higher risk of dangerous respiratory infections. A new review of the research found that weight, muscle mass, and muscle strength improve in people with COPD when food supplements are used to provide some of each day's nutritional needs.
Looking over the data
The new review was published in the American Journal of Clinical Nutrition and included data from 13 trials in which a combined total of 439 people with COPD (emphysema with or without chronic bronchitis) were either treated with food supplements or given placebo. Most of the studies used liquid food supplements taken by mouth, but one study used a food supplement given through a feeding tube at night. The participants in most of the studies also received nutritional guidance to encourage them to eat more calories and especially more protein.
Food supplements bring changes for the better
When the data was combined and analyzed, the reviewers noted the following:
The average calorie intake of the people who used food supplements increased by 264 calories and protein intake by 14.8 grams each day.
Weight and muscle mass increased more in people in food supplement groups compared to people in placebo groups.
Grip strength, a measure that reflects overall muscle strength, improved more in people using food supplements.
Some of the studies included in the review found that using food supplements led to other improvements such as increased respiratory muscle strength, ability to walk longer, and higher quality of life.
Previous reviews, including a highly regarded Cochrane Review, have not been able to show a benefit for food supplements in people with COPD; however, the authors of the current review used a more thorough analysis that revealed the positive effects. They emphasized the possible importance of their findings, noting that a weight gain of approximately 2 kg or more (similar to the average weight gain in people treated with food supplements in this review) has, in some studies, been associated with better health and longer survival in people with COPD.
Taking care of sick lungs
Since smoking is the main cause of COPD, quitting smoking is the most important thing people with COPD can do to improve their health. Based on the results of this review, people with COPD can also consider using a food supplement to boost their calorie and protein intake and improve their nutritional and health status. Here are some other things to consider:
Limit sugar. Although sugary foods often have lots of calories, researchers have found that taking too many carbohydrates and having high levels of blood sugar can worsen symptoms in people with COPD. Avoid high-sugar foods, and look for a food supplement that is low in sugar.
Prevent infections. Respiratory infections can be life threatening in people with COPD. In addition to staying well nourished, avoiding contact with people who have colds and flus and getting an annual flu vaccine can reduce the risk of infection. Using immune-boosting herbs like echinacea, astragalus, and andrographis might also be helpful, though it's always best to first discuss with a doctor, especially for anyone using medications.
Consider a few select supplements. The amino acid, N-acetyl cysteine (NAC), breaks up mucus and has been found to help people with chronic bronchitis; anti-inflammatory and antioxidant nutrients like omega-3 fatty acids from fish oil and vitamin C might slow the ongoing damage to the lungs; and, many people with COPD are deficient in magnesium, a mineral that is important for normal lung function.
(Am J Clin Nutr 2012;95:1385–95)
Kimberly Beauchamp, ND, received her doctoral degree from Bastyr University, the nation's premier academic institution for science-based natural medicine. She co-founded South County Naturopaths in Wakefield, RI, where she practiced whole family care with an emphasis on nutritional counseling, herbal medicine, detoxification, and food allergy identification and treatment. Her blog, Eat Happy, helps take the drama out of healthy eating with real food recipes and nutrition news that you can use. Dr. Beauchamp is a regular contributor to Healthnotes Newswire.