HealthNotes
To Salt or Not to Salt?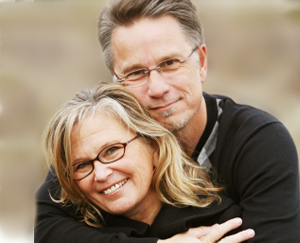 You don't need a label to tell you that apples, broccoli, oats, peaches, beans, and peas are healthy and low sodium
To clear up confusion on how salt may affect heart health, researchers combined and analyzed data from seven previous studies. They found that eating less salt did not significantly reduce the risk of cardiovascular disease–related deaths, including deaths due to heart attacks, strokes, and heart disease surgery. Also, in a surprise result, among people with heart failure, reducing salt intake appeared to increase the risk of death.
Interpreting the results
Though the finding was subtle enough to be missed by most of the coverage of this study, it is a mistake to conclude that reducing salt intake is not important for health at all: There was a clear trend toward reduced risk of cardiovascular disease–related deaths among people who ate less salt. The study failed to address the question of whether those who reduced salt intake reduced it far enough to make a difference in health.
The average American consumes 3,400 mg of sodium per day, more double the American Heart Association's recommended maximum daily intake of 1,500 mg. It's unclear that study participants reduced salt enough to reap noticeable health gains. And don't assume the results on heart failure apply to everyone. This condition is unique, it is affected by many things in the diet that don't apply to people without heart failure, and it requires regular medical care to properly manage.
Sacking salt
There may be other reasons to consider salt in the bigger picture. People who eat more salt tend to eat more processed food and fewer fruits and vegetables—practices that may lead to worse health. These habits are linked with greater risk of heart disease, stroke, cancer, Alzheimer's disease, and more. The following tips will help you sack the salt, and improve your health overall.
Stop reading labels. You don't need a label to tell you that apples, broccoli, oats, peaches, beans, and peas are healthy and low sodium. If most of what you eat has labels, you're eating the wrong things.
Go fresh. Focus on fresh, whole foods. These foods are naturally low in sodium and rich in potassium, magnesium, and nutrients known to keep blood pressure low and nourish a healthy heart and body.
Focus on the plate. Fill three-fourths of your plate with vegetables, fruit, and whole grains. The other one-fourth should include lean protein, such as beans, fish, chicken, or other lean meats.
Cash in on color. Eat red, yellow, orange, green, blue, purple and white whole foods, such as red peppers, apricots, broccoli, avocados, blueberries, raisins, blackberries and eggplant. When is the last time you ate parsnips or figs? Whole food variety equals a quality diet!
(The Cochrane Library 2011; available online http://onlinelibrary.wiley.com/doi/10.1002/14651858.CD009217/full; accessed September 6, 2011)
Suzanne Dixon, MPH, MS, RD, an author, speaker, and internationally recognized expert in chronic disease prevention, epidemiology, and nutrition, has taught medical, nursing, public health, and alternative medicine coursework. She has delivered over 150 invited lectures to health professionals and consumers and is the creator of a nutrition website acclaimed by the New York Times and Time magazine. Suzanne received her training in epidemiology and nutrition at the University of Michigan, School of Public Health at Ann Arbor.