HealthNotes
The Right Bacteria May Nix the Itch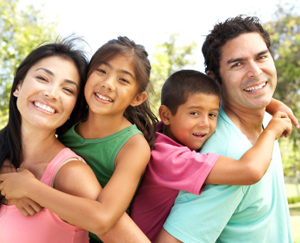 A probiotic supplement may help manage childhood eczema
Atopic dermatitis, commonly called
eczema
, is an inflammation of the skin. It is a chronic condition that often begins in childhood, typically appears on the arms and behind the knees, and tends to flare up then subside, periodically over time. Experts don't know the precise cause, but moms and dads of eczema-prone children know the itchy red misery well. News that a
probiotic supplement
may help manage childhood eczema is being greeted with enthusiasm by pediatricians and parents alike.
Healthy bugs, better skin
Researchers randomly selected 118 children with atopic dermatitis to take a probiotic supplement of Lactobacillus plantarum CJLP133 or a placebo (no probiotic), twice daily for twelve weeks. The children ranged in age from 1 to 13 years, and all continued to receive regular medical treatment to manage their eczema.
A standardized atopic dermatitis scoring system was used to evaluate the severity of the skin condition before, during, and after the 12-week study. Blood measures of immune system activity were collected during the study as well, including total eosinophil count, and levels of interferon and interleukin, two substances produced by the immune system, which help regulate its activity.
Higher levels of all three measures can indicate more activity in a part of the immune system that is linked with worsening atopic dermatitis. These blood measures often increase during flare-ups of the skin condition.
Compared with the children who received the placebo, those who received the probiotic had significant improvements in their atopic dermatitis score. They had significantly decreased levels of total eosinophils, interferon, and interleukin as well.
The right bugs, the right dose
This study suggests that supplementing with probiotic bacteria may help ease the severity of pediatric eczema. It's important to note that the children taking probiotics didn't use any less steroid medication than the children taking a placebo. Still, objective blood measures of immune system activity did change for the better, suggesting there may be benefit to supplementing these bacteria.
Our tips can help you ponder the pros and cons of adding probiotics into your little ones' routine:
Manage medically. The children continued to receive medical management, including soothing baths, applications of skin emollients and creams, and oral steroids for inflammation, as needed. If you try L. plantarum, do not discontinue other eczema management measures your pediatrician recommends. Also, discuss this with your child's doctor, so everyone is on the same page.
Be picky. There are dozens of probiotics on the market. This study looked at bacteria called L. plantarum CJLP133. The results may not apply to other probiotic strains.
Count the numbers. The dose used in the study was 5 million CFUs, or colony-forming units, given twice daily. A CFU is one live, viable bacterium. Probiotics vary greatly in the number of live bacteria they contain. Read labels to understand what you're getting.
Look to the long-term. L. plantarum does not persist in the gastrointestinal tract. As soon as a person stops taking it, the bacterial numbers decline. Even the study authors acknowledged, "its long-term effect remains unclear," and "the exact mechanism by which the probiotics modulate the immune system also needs to be studied."
(Pediatr Allergy Immunol 2012; 23:667–73)
Suzanne Dixon, MPH, MS, RD, an author, speaker, and internationally recognized expert in chronic disease prevention, epidemiology, and nutrition, has taught medical, nursing, public health, and alternative medicine coursework. She has delivered over 150 invited lectures to health professionals and consumers and is the creator of a nutrition website acclaimed by the New York Times and Time magazine. Suzanne received her training in epidemiology and nutrition at the University of Michigan, School of Public Health at Ann Arbor.