HealthNotes
Tapping into Vitamin D Benefits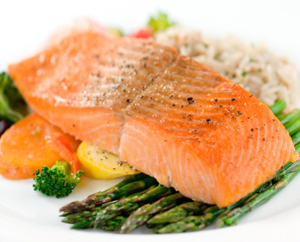 Health experts concur that everyone can safely take up to 1,200 IU of vitamin D daily
Getting plenty of
vitamin D
from the diet and supplements, from sun exposure, or from a combination of these things is increasingly being recognized as key to good health. Unfortunately, many folks do not get enough of this nutrient. If vitamin D has been on your mind, you'll welcome the news that one particular form of the nutrient is especially effective for addressing deficiency and improving health.
Studying form and function
Researchers invited 20 healthy, post-menopausal women to participate in a four-month study to examine how two forms of vitamin D affect blood levels of the nutrient and other markers of health. The average vitamin D blood level of the study group was 13.2 ng/ml (nanograms per milliliter), which means that despite appearing to be in good health, some of the women were vitamin D deficient, and many had D levels too low (insufficient) for good health.
The women were randomly selected to take 800 International Units (IU) of one of the following:
Vitamin D3, a form of the nutrient commonly found in dietary supplements
25-Hydroxy vitamin D3, the form of the nutrient that circulates in the body
The women completed tests of lower body function at the start and end of the study, and 14 times throughout the study, the researchers measured:
Blood levels of vitamin D
Blood pressure
Blood levels of seven substances linked with immune function
Compared with the women taking vitamin D3, those taking 25-hydroxy vitamin D3:
Had a significantly higher average vitamin D blood level of 69.5 ng/ml (the average level in the other group was 31.0 ng/ml)
Had significantly faster increases in vitamin D blood levels
Were 2.8 times more likely to maintain or improve lower body function
Experienced a larger decrease in blood pressure
Had significantly greater improvements in four of seven blood markers of immune function
None of the women experienced signs of vitamin D toxicity.
Dialing in on D
There is no doubt that vitamin D is important for health, and this study suggests that the 25-hydroxy vitamin D3 form may more quickly and efficiently address low levels and the health problems associated with not getting enough D. Tips to help you dial in on vitamin D for good health include:
Get checked. Health experts concur that everyone can safely take up to 1,200 IU of vitamin D daily. If you want to take higher doses, get your blood levels checked first, to make sure you need the extra D.
Ask the doc. If your vitamin D levels are low ask your doctor about taking higher doses of regular vitamin D supplements to get your levels up. The newer form of the supplement, called 25-hydroxy vitamin D3 isn't yet available, but look for it in the future.
Find food. Make vitamin D-rich foods, such as fatty fish and fortified dairy products part of your diet.
Get specific. Low levels of vitamin D are associated with increased risk of heart disease, osteoporosis (weak, brittle bones), high blood pressure, some types of cancer, autoimmune conditions, type 2 diabetes, and even infections such as colds and flu (influenza). If any of these conditions affect you or run in your family, pay especially close attention to your D levels; ask a dietitian how much to supplement if your levels are low.
(J Bone Miner Res 2011; doi 10.1002/jbmr.551)
Suzanne Dixon, MPH, MS, RD, an author, speaker, and internationally recognized expert in chronic disease prevention, epidemiology, and nutrition, has taught medical, nursing, public health, and alternative medicine coursework. She has delivered over 150 invited lectures to health professionals and consumers and is the creator of a nutrition website acclaimed by the New York Times and Time magazine. Suzanne received her training in epidemiology and nutrition at the University of Michigan, School of Public Health at Ann Arbor.