HealthNotes
Supplement Combination Slows Post-Menopausal Bone Loss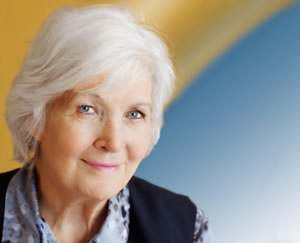 Some researchers think the answer might lie in products containing soy isoflavones
A supplement containing isoflavones and other
bone-building nutrients
may help
post-menopausal
women maintain stronger bones, according to a preliminary study in the
European Journal of Nutrition
.
Boning up on the options
There was a time when many women went on hormone replacement therapy (HRT) to ease the symptoms of menopause and to help protect them from osteoporosis. But that all changed with the discovery that HRT may increase the risk of breast cancer and heart disease.
Since then, many women have turned to other pharmacological options, like selective estrogen receptor modulators (raloxifene; Evista) and bisphosphonates (alendronate; Fosamax) to prevent and treat osteoporosis. But these medications aren't without their side effects, either. Raloxifene can increase the risk of blood clots in the legs (deep vein thrombosis) and the lungs (pulmonary embolism), while alendronate can cause severe damage to the esophagus and may increase the risk of thigh bone fracture.
Safer alternatives to drug therapy for osteoporosis prevention are clearly needed, and some researchers think the answer might lie in products containing soy isoflavones.
A better builder?
Isoflavones have weak estrogen-like effects in the body, which may lend them their bone-building activity. They don't appear to have the same negative effects on hormone-sensitive tissues in the body, though, making them good candidates for osteoporosis prevention.
A study conducted at the Osteoporosis Research Center at Creighton University in Omaha, Nebraska, investigated the effects of a combination isoflavone/nutrient supplement on measures of bone density in 70 post-menopausal women. Nutrients were chosen on the basis of previous trials that have shown their positive effects on bone health.
For six months, the women took an isoflavone supplement plus 500 mg of calcium per day, or placebo plus 500 mg of calcium. The isoflavone supplement supplied 30 mg of synthetic genistein (one of the most widely used soy isoflavones), 800 IU of vitamin D3, 150 mcg of vitamin K1, and 1 gram of the essential fatty acids, EPA and DHA.
The bone-protecting payoff
After six months, women in the isoflavone group maintained the same bone density at the femoral neck (a common place for fractures to occur), whereas bone mineral density at that site decreased significantly in the placebo group. Bone density was also significantly greater in the isoflavone versus the placebo group at another measurement area in the hip (called Ward's triangle).
The isoflavone supplement was generally well tolerated and no significant safety concerns regarding its use were discovered.
"As a physician, I am cautious about using concentrated soy ingredients, especially in women with a history of hormone-sensitive cancers," explains Erica LePore, a naturopathic doctor in Rhode Island. "At the same time, the options for preventing osteoporosis are few, and most of the drugs are riddled with side effects. I think this supplement could offer a good alternative for many women who want to avoid prescription medications for bone building, and I'm interested in seeing more research on it."
(Eur J Nutr 2012;doi:10.1007/s00394-012-0304-x)
Kimberly Beauchamp, ND, received her doctoral degree from Bastyr University, the nation's premier academic institution for science-based natural medicine. She co-founded South County Naturopaths in Wakefield, RI, where she practiced whole family care with an emphasis on nutritional counseling, herbal medicine, detoxification, and food allergy identification and treatment. Her blog, Eat Happy, helps take the drama out of healthy eating with real food recipes and nutrition news that you can use. Dr. Beauchamp is a regular contributor to Healthnotes Newswire.