HealthNotes
Spice Up Your Diet for Cancer Prevention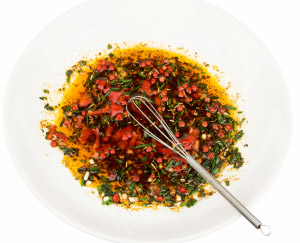 Curcumin—derived from the spice turmeric—may protect colorectal health by as much as 40%
Every day we learn more about the important role of diet in cancer prevention. A new study in Cancer Prevention Research suggests that the cancer-fighting properties of curcumin—derived from the spice turmeric—may protect colorectal health by as much as 40%.
Curcumin may contribute to cancer prevention
Research has shown that smoking and eating an unhealthy diet with an excess of saturated fat may increase a person's risk of colorectal cancer. The good news is that nutritional research suggests that the food and spices we eat may also help prevent cancer.
To investigate the effects of curcumin on the formation of precancerous rectal lesions, researchers assigned 41 people with precancerous lesions of the rectum (and who also currently smoked) to a group taking either 2 grams or 4 grams of curcumin a day for 30 days. Inflammatory blood markers and other measures were tested before and after the study.
Results showed as much as a 40% reduction in the formation of precancerous rectal lesions in people who took the 4 gram dose.
The authors of the study state that "curcumin was well tolerated at both 2 grams and 4 grams."
Choose healthy habits
Healthy habits, including eating a balanced diet are essential parts of a cancer-prevention program. Here are some tips to consider:
Maintain a healthy weight. One of the most important cancer prevention tips is to maintain a healthy weight, and if you are overweight, seek professional help on how to lose that weight. Excess weight is a burden to the body's systems and can lead to poor health and serious diseases such as cancer.
Eat a balanced diet. What you eat matters. Experts recommend an abundance of fruits and veggies every day—at least five servings a day. And while you also need a daily source of protein the advice is that you steer clear of protein sources heavy in saturated fat. Whole grains, lentils, and nuts are also important components of a healthy diet, and as we are learning, spices such as curcumin, cinnamon, and others may help keep you healthy.
Exercise most days of the week. Adults should get 60 minutes of exercise every day and children 90 minutes. Regular moderate to vigorous exercise has been linked to a lower risk of many types of chronic disease including cancer.
(Cancer Prev Res 2011;4:354-64)
Jane Hart, MD, board-certified in internal medicine, serves in a variety of professional roles including consultant, journalist, and educator. Dr. Hart, a Clinical Instructor at Case Medical School in Cleveland, Ohio, writes extensively about health and wellness and a variety of other topics for nationally recognized organizations, websites, and print publications. Sought out for her expertise in the areas of integrative and preventive medicine, she is frequently quoted by national and local media. Dr. Hart is a professional lecturer for healthcare professionals, consumers, and youth and is a regular corporate speaker.