HealthNotes
Spice Up Your Diabetes Care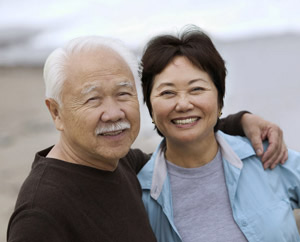 Insulin sensitivity improved significantly among people taking ginger
Diabetes basics
The number of people managing type 2 diabetes has risen sharply over the past few decades, even among younger people. Several factors increase the risk:
Not getting regular exercise
Being overweight
Having

high blood pressure

Having impaired glucose tolerance (higher than normal blood sugar levels on an oral glucose tolerance test, but not quite in the diabetic range)
Having

high triglycerides

and/or low HDL ("good") cholesterol levels
Having a family history of the disease
Being 45 or older
Having had gestational diabetes or having given birth to a baby over nine pounds
Being of African American, Hispanic American, Native American, Asian American, or Pacific Islander descent.
Diabetes increases the risk of neurological, cardiovascular, kidney, skin, foot, and eye problems.
Improve diabetes naturally
The study looked at the effects of a ginger supplement on blood sugar levels, blood fats, long-term blood sugar control, insulin resistance, and insulin sensitivity in people with type 2 diabetes. Increased insulin resistance and decreased insulin sensitivity are two reasons that type 2 diabetics have high blood sugars. (Insulin sensitivity is a measure of how well the cells respond to insulin and insulin resistance is a lowered ability of the cells to respond to insulin.)
The 64 participants (aged 38 to 65 years old) took 2 grams of a powdered ginger supplement or a matching placebo (no treatment) every day for two months. By the end of the study, these changes were noted:
Triglyceride and LDL cholesterol levels were significantly lower in the ginger group compared with the placebo group.
Triglyceride levels decreased by almost 12% and LDL cholesterol levels fell by almost 14% among people taking ginger.
Insulin levels and insulin resistance decreased, while insulin sensitivity improved significantly among people taking ginger.
The ginger supplement didn't appear to affect blood sugar levels or measures of long-term blood sugar control.
"Further studies with large doses of ginger and longer duration of intervention are required to evaluate the effects of ginger supplementation on blood glucose control and insulin sensitivity," the researchers commented.
Beyond curries
Ginger has a long record of culinary uses, especially for adding a fiery, pungent flavor to many traditional Indian and Chinese dishes. Recent evidence suggests that ginger may also be helpful for arthritis pain, digestive upset, and as an antinausea agent. Most of these benefits are credited to compounds in ginger called gingerols and shogaols.
Fight the "modern age disease" with two simple steps
More than 360 million people worldwide have diabetes, and recent estimates project that the number will climb to more than 550 million by the year 2030. Fortunately, there's a lot you can do to help prevent the disease.
Studies have shown that these two strategies can slash diabetes risk:
Get regular exercise. A combination of aerobic and weight-bearing exercise helps improve insulin sensitivity, lower blood pressure, increase HDL cholesterol, and maintain a healthy weight. Aim for at least 30 minutes of moderate-to-vigorous intensity physical activity on most days of the week, and two hours per week of muscle strengthening exercise.
Replace processed food with real food. Instead of a croissant, prepare a poached egg; instead of white pasta, make your own zucchini noodles; instead of ice cream, snack on some fruit salad.
Remember, talk with your doctor before using ginger or any supplement—especially if you are already managing disease, as it may interact with your medications.
(Int J Food Sci Nutr 2013;64:682–6)
Kimberly Beauchamp, ND, received her doctoral degree from Bastyr University, the nation's premier academic institution for science-based natural medicine. She co-founded South County Naturopaths in Wakefield, RI, where she practiced whole family care with an emphasis on nutritional counseling, herbal medicine, detoxification, and food allergy identification and treatment. Her blog, Eat Happy, helps take the drama out of healthy eating with real food recipes and nutrition news that you can use. Dr. Beauchamp is a regular contributor to Healthnotes Newswire.