HealthNotes
Spice May Minimize Radiation Therapy Skin Damage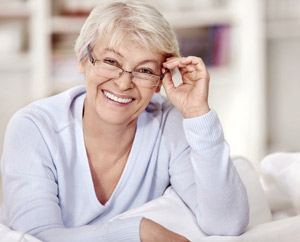 Women experienced skin-protective benefits from taking curcumin supplements during radiation therapy
Radiation therapy for
breast cancer
has improved leaps and bounds over the years, and current treatments carefully target the tumor area, to minimize damage to surrounding healthy tissue. However, one side effect remains challenging: damage to the skin in the treatment area. Now researchers have discovered that an ingredient in a
common culinary spice
may ease the skin damage that often accompanies this treatment.
Seeking relief for a common side effect
Approximately 95% of people receiving radiation therapy for breast cancer experience this side effect—called radiation dermatitis—and about 10% experience severe skin reactions.
For this study, researchers invited 30 women with noninflammatory breast cancer or carcinoma in situ—an early form of cancer defined by the absence of tumor cell invasion into surrounding tissue—to participate in a study of curcumin dietary supplements during radiation therapy. Curcumin comes from turmeric, and is known to have potent anti-inflammatory and antioxidant actions in the body. The women were not receiving chemotherapy at the time, and were randomly selected to receive 2 grams of curcumin three times daily or an inert noncurcumin substance (placebo).
Compared with women receiving placebo, those taking curcumin supplements had significantly lower Radiation Dermatitis Severity (RDS) scores, and experienced less moist desquamation, a condition in which the skin thins and "weeps" due to breakdown. Approximately 29% of women in the curcumin group experienced this side effect compared with 88% of the placebo group. There were no differences in redness or reported pain between the groups.
Reaching beyond the spice cabinet
This study was small, and results need to be confirmed by other researchers, but still, the findings point to a potential skin-protective benefit from taking curcumin supplements during radiation therapy. If you're considering curcumin supplements, keep the following in mind:
Enroll your team. Cancer treatment is a complex endeavor, and you need to keep your medical team informed of all dietary supplements and over-the-counter medications you use. Discuss your plans before you begin supplementing.
Select smartly. Though turmeric contains curcumin, the quantities are much lower than in supplements, and the substance is difficult for your body to absorb in this form. Try a product similar to what the researchers used, called Curcumin C3 Complex. High quality curcumin supplements contain piperine (bioperine), a substance from black pepper that increases curcumin absorption in the body.
Follow orders. If your medical team has given you a skin care routine to accompany radiation therapy, follow it closely. This can minimize the risk of further skin damage and infections.
Go natural. Ask about other natural skin care options. For example, one study found that applying Aloe vera to the skin prior to each radiation treatment may lessen skin damage. As with dietary supplements, clear your personal skin care plans with your medical team.
(Radiat Res 2013;180, 34–43; Curr Oncol 2013;20:e345–8)
Suzanne Dixon, MPH, MS, RD, an author, speaker, and internationally recognized expert in chronic disease prevention, epidemiology, and nutrition, has taught medical, nursing, public health, and alternative medicine coursework. She has delivered over 150 invited lectures to health professionals and consumers and is the creator of a nutrition website acclaimed by the New York Times and Time magazine. Suzanne received her training in epidemiology and nutrition at the University of Michigan, School of Public Health at Ann Arbor.