HealthNotes
Special Plant Sterol Spreads May Lower Triglycerides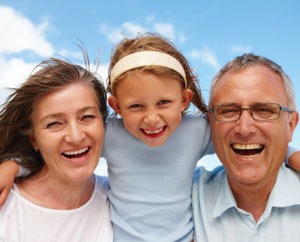 Diet is key for controlling triglycerides, so eat a diet rich in veggies and fiber
Next to high cholesterol,
high triglycerides
are a well-known risk factor for
heart disease
and stroke. In the ongoing investigation on how to protect heart health, manufacturers have experimented with introducing plant sterols into products such as margarine spreads, which a study in the
European Journal of Nutrition
found may lower people's triglyceride levels by as much as 6%.
Plant sterols may enhance blood treatment
Researchers reviewed 12 randomized controlled trials, which included 935 participants with high cholesterol and varying blood levels of triglycerides, and evaluated the effects of plant sterols on triglyceride levels. In most of the studies, plant sterol intake was between 1.6 and 2.5 grams per day, and treatment was for three weeks or more. The plant sterols were generally given to participants in the form of a margarine or spread.
Results showed that people who ate the plant sterols had a modest decrease in triglycerides of about 6%. Reductions were greater in people who had higher triglycerides at the start of the intervention.
Prior research has shown that plant sterols may help lower cholesterol levels, and with these study results, the authors conclude there may be benefit in using plant-sterol enriched foods as "part of therapeutic lifestyle and diet changes for improving blood lipid profiles."
Lipid-lowering steps
Natural therapies may be one part of an integrative plan to improve cholesterol and triglyceride levels, and as part of that plan, lifestyle behavior changes are essential. Here are steps you can take to lower your lipids:
Eat a healthy, balanced diet. Diet is key for controlling triglycerides, so eat a diet rich in veggies and fiber; limit or avoid saturated and trans fat and eat healthy fats instead, such as in olive oil; limit or avoid refined sugar and starches; and avoid excess alcohol.
Watch your weight. A healthy weight is important for keeping cholesterol and triglyceride levels in the normal range. If overweight talk with a health professional about how to lose weight and keep it off.
Get moving. Experts recommend that adults exercise 60 minutes a day most days of the week. If you do not already exercise regularly, work with your healthcare professionals on an exercise plan suited to your abilities and limitations.
(Eur J Nutr 2012 Jan 18 [e-pub ahead of print])
Jane Hart, MD, board-certified in internal medicine, serves in a variety of professional roles including consultant, journalist, and educator. Dr. Hart, a Clinical Instructor at Case Medical School in Cleveland, Ohio, writes extensively about health and wellness and a variety of other topics for nationally recognized organizations, websites, and print publications. Sought out for her expertise in the areas of integrative and preventive medicine, she is frequently quoted by national and local media. Dr. Hart is a professional lecturer for healthcare professionals, consumers, and youth and is a regular corporate speaker.