HealthNotes
Smaller Babies May Benefit From Iron Supplements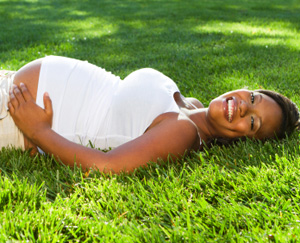 Behavioral problems in low birth weight children may be partially prevented
Babies who are smaller than average at birth might need some extra
iron
, says a study in
Pediatrics
. The study suggests that marginally low birth weight babies could have fewer behavioral problems during childhood when they receive supplemental iron during their first six months.
Not a small issue
"There is a well-documented association between low birth weight (less than 2,500 grams or about 5.5 pounds) and increased cognitive and behavioral problems, particularly in extremely or very low birth weight infants," said lead study author, Dr. Staffan Berglund.
Low birth weight babies are also at higher risk for iron deficiency, which itself is a risk factor for impaired neurological development.
Iron supplementation is often recommended for low birth weight babies who are at risk for deficiency. But we don't know as much about how to treat those babies who are at the upper end of the low birth weight category. To look at this, Swedish researchers studied 285 infants with moderately low birth weight (2,000 to 2,500 grams). The babies were given one or two mg of iron per kg of body weight (as ferrous succinate drops) per day or placebo from six weeks to six months of age. Any infant that was anemic by 12 weeks of age was referred to a doctor for treatment.
When the children turned 3.5 years old, the parents answered a detailed questionnaire that assessed behavioral and emotional problems, and a child psychologist assessed the children's IQ.
There were no significant cognitive differences between the groups at age 3.5. The risk of behavioral problems at 3.5 years old was more than 4.5 times greater among children in the placebo group than among those in the iron-supplemented groups.
"These results not only suggest that the increased risk of behavioral problems in low birth weight children may be partially prevented, but also lend support to a causal relationship between preventive iron supplementation and improved neurobehavioral development in infants at risk for iron deficiency," Berglund concluded.
Be iron smart
The human body can't rid itself of excess iron, and too much of it can be dangerous or even fatal. While supplementing with iron may help improve neurological function in iron deficient babies, giving iron to babies (or anyone) with normal levels can have adverse effects, including increased risk of infections, impaired growth, and impaired cognitive development.
Talk to your pediatrician to see if an iron supplement is right for your child.
(Pediatrics 2013;131:47–55)
Kimberly Beauchamp, ND, received her doctoral degree from Bastyr University, the nation's premier academic institution for science-based natural medicine. She co-founded South County Naturopaths in Wakefield, RI, where she practiced whole family care with an emphasis on nutritional counseling, herbal medicine, detoxification, and food allergy identification and treatment. Her blog, Eat Happy, helps take the drama out of healthy eating with real food recipes and nutrition news that you can use. Dr. Beauchamp is a regular contributor to Healthnotes Newswire.