HealthNotes
Simple Steps to Boost Testosterone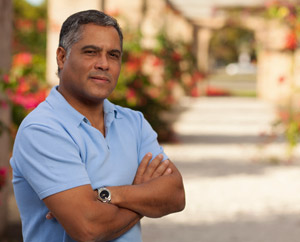 Don't discount the importance of your everyday lifestyle choices in keeping T-levels stable
Both men and women may be affected by low
testosterone
, the hormone that regulates metabolism and sex organs, among other actions. Treatment often involves medication—but don't discount the importance of your everyday lifestyle choices in keeping T-levels stable:
Get your ZZZ's. Skimping on sleep may lower testosterone levels, so make sure you get 7 or 8 hours a night.
Give stress the slip. Take care to set up your life with a healthy balance of work and pleasure. Relaxation techniques like meditation or yoga may support optimal hormone production.
Maintain a healthy weight. Obesity is tied to lower testosterone. Staying active, eating nutrition-dense foods, and staying away from processed foods may help you shed weight, which in turn may improve T-levels.
Take note of your nutrition. Increase good fats from nuts, avocado, fish, eggs, and so on. Decrease sugar.
Move more. Resistance training builds muscles and tells your body to make more testosterone.
Explore supplement options. Talk to your doctor about supplements that may provide some

natural testosterone support

, such as AKG, arginine, L-carnitine, vitamins B6, B12, D, and zinc.
Suzanne Dixon, MPH, MS, RD, an author, speaker, and internationally recognized expert in chronic disease prevention, epidemiology, and nutrition, has taught medical, nursing, public health, and alternative medicine coursework. She has delivered over 150 invited lectures to health professionals and consumers and is the creator of a nutrition website acclaimed by the New York Times and Time magazine. Suzanne received her training in epidemiology and nutrition at the University of Michigan, School of Public Health at Ann Arbor.