HealthNotes
Seniors: Master the Art of Heart-Healthy Eating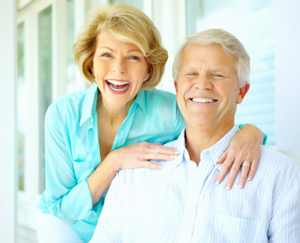 Postmenopausal women who eat a healthy diet may lower their risk for heart disease and heart failure by as much as a 23% and 30%
A healthy, whole-foods diet rich in nutrients is one important way to help keep your heart pumping and protect against disease. A new study in the American Journal of Clinical Nutrition affirms the link between diet and heart health and found that postmenopausal women who eat a healthy diet may lower their risk for heart disease and heart failure by as much as a 23% and 30%.
Healthier diet leads to healthier heart
After the age of 70, women are at greater risk for heart disease than men of the same age. And because heart disease is still the leading cause of death in the US it is important to determine ways to prevent this deadly disease.
In this study, 93,676 postmenopausal women, 50 to 79 years old, filled out a dietary questionnaire, and researchers looked at the effects of diet quality on the risk of heart disease and heart failure. Researchers used two specific assessments for diet quality: the Women's Health Initiative Dietary Modification Index (WHI-DMI), and the Alternate Healthy Eating Index (AHEI). The women were followed for an average of ten years for cardiovascular events such as a heart attack and heart failure. Results showed:
Women who ate the healthiest diets according to the WHI-DMI questionnaire had a 12% lower risk of cardiovascular events compared with women who ate the least healthy diets.
Women who ate the healthiest diets according to the AHEI questionnaire had a 23% lower risk of cardiovascular events and a 30% lower risk of heart failure compared with women who ate the least healthy diets.
Qualities of a healthier diet (according to information gathered from the two dietary assessments) included:
less than 20% of calories from total fat;
less than 7% of calories from saturated fat;
less than 1% of calories from trans fat;
less than 200 mg cholesterol per day;
greater than 5 servings of fruit and vegetables daily; and
greater than 6 serving of grains daily;
higher amounts of fiber;
use of a multivitamin; and
lower amounts of alcohol.
The study authors point out that while decreasing the amount of fat and saturated fat in the diet is well known and important for heart disease prevention, their study revealed other important factors that may help prevent heart disease such as the use of a multivitamin and lower alcohol use.
What is a heart-healthy diet?
As we see in this study, researchers are still exploring this question for the fine details, but there are specific guidelines that, along with other healthy lifestyle behaviors, are known to help prevent heart disease and include the following:
Eat a balanced diet. Choose foods that are rich in nutrients and low in calories. An abundance of fruits and veggies, which are high in fiber and rich in nutrients, along with whole grains, fish, and lean poultry and meats in moderation may be good options for daily meals.
Limit calories. Portion control at meals is critical Too many calories on a daily basis increases your risk for being overweight, and excess weight increases your risk for heart and other chronic disease..Avoid saturated and trans fats and refined sugars and starch which contribute to weight gain and don't add nutrients to the body.
Limit cholesterol. High LDL or "bad" cholesterol has been linked to heart disease. Talk with a doctor about your cholesterol and follow their recommendations on how to optimize cholesterol levels.
Limit alcohol. Excess alcohol has been linked to heart disease and heart failure. If you drink, drink in moderation according to recommended guidelines (one drink for women and up to two drinks for men per day).
(Am J Clin Nutr 2011;94:49–57)
Jane Hart, MD, board-certified in internal medicine, serves in a variety of professional roles including consultant, journalist, and educator. Dr. Hart, a Clinical Instructor at Case Medical School in Cleveland, Ohio, writes extensively about health and wellness and a variety of other topics for nationally recognized organizations, websites, and print publications. Sought out for her expertise in the areas of integrative and preventive medicine, she is frequently quoted by national and local media. Dr. Hart is a professional lecturer for healthcare professionals, consumers, and youth and is a regular corporate speaker.