HealthNotes
Senior Smokers Breathe Easier with Curry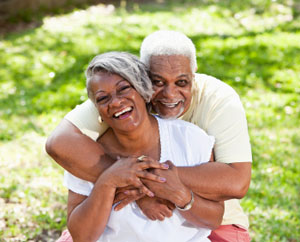 Past and current smokers' lung test results were 9 to10% better if they ate curry at least once a month
People who have smoked for many years frequently develop a lung condition known as
chronic obstructive pulmonary disease
, or COPD, which limits their ability to breathe. According to a preliminary study published in
PLoS ONE
, older smokers may be able to slow down COPD by eating curry dishes regularly.
Linking curry to lung function
This study is based on data collected from nearly 2,500 Chinese people over the age of 55 who were participating in the Singapore Longitudinal Ageing Studies. They answered a series of questionnaires about dietary and lifestyle habits, including questions about smoking, curry and other spice intake, supplement use, and consumption of certain foods. They also underwent lung function tests.
The researchers analyzing the data made the following connections:
People who ate curry performed better on lung function tests than people who never ate curry.
Those who ate curry the most frequently (once per week or more) had the best lung function.
Both past and current smokers benefited much more than nonsmokers from being curry consumers: their lung test results were 9 to 10% better if they ate curry at least once a month than if they never ate curry.
Curry may protect smokers
Although these findings do not tell us whether smokers with COPD can improve their breathing by adding curry dishes to their diet, they do suggest that curry may have protective effects in the lungs. One of the main ingredients in most curries is turmeric, a culinary and medicinal herb that is responsible for curry's characteristic yellow color and has a well-known anti-inflammatory constituent (curcumin).
"The results of this preliminary study indicate that consumption of curry meals may improve the pulmonary function of the elderly, especially in smokers," said Dr. Laura M. Bystrom in a report on the study in the American Botanical Council's HerbClip.
Smokers: take care of your lungs
If you smoke or smoked in the past, you may be able to mitigate the damage to your lungs by including anti-inflammatory and antioxidant foods, like curry, in your diet. Here are some specific ways you can take care of your lungs:
Feed them fish. People who eat more fish or take fish oil supplements appear to have a lower risk of COPD.
Cut down on carbs. Researchers have found that increasing carbohydrates in the diet can aggravate breathing difficulties in people with COPD. Focus on eliminating refined carbohydrates rather than nutritious carbohydrates like those from whole grains and fruits.
Make your plate a color palette. Fruits, vegetables, herbs, and spices that are rich in green, red, yellow, and orange pigments are especially high in antioxidants. Eating fruits and vegetables provides some protection against the problems that smoking causes, such as cancer and heart disease.
Breathe deeply. Practices that focus on deep breathing such as yoga, some forms of meditation, and even singing have been found to improve lung function in people with COPD.
(PLoS ONE 2012;7: e51753. doi:10.1371/journal.pone.0051753)
Maureen Williams, ND, completed her doctorate in naturopathic medicine at Bastyr University in Seattle and has been in private practice since 1995. With an abiding commitment to access to care, she has worked in free clinics in the US and Canada, and in rural clinics in Guatemala and Honduras where she has studied traditional herbal medicine. She currently lives and practices in Victoria, BC, and lectures and writes extensively for both professional and community audiences on topics including family nutrition, menopause, anxiety and depression, heart disease, cancer, and easing stress. Dr. Williams is a regular contributor to Healthnotes Newswire.