HealthNotes
Saw Palmetto May Improve Prostate Symptoms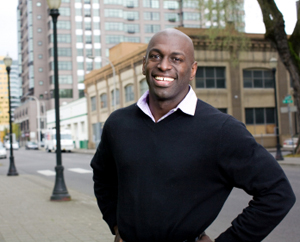 Men experienced a more than 50% reduction in symptoms overall
A study in the journal
Phytotherapy Research
suggests that
saw palmetto
, already known as an effective herbal remedy for relieving annoying urinary symptoms associated with an
enlarged prostate
, may also help relieve the sexual dysfunction that commonly occurs with this condition.
A helpful herb
A noncancerous enlarged prostate—also known as benign prostatic hyperplasia, or BPH—is a common cause of sexual dysfunction such as erectile dysfunction or loss of sex drive. Unfortunately, some drugs used to treat benign prostate enlargement may also cause sexual dysfunction as a side effect, so there is a need for other treatment options.
In this study, 69 men (average age 57 years old) received saw palmetto berry extract (320 mg of extract, providing 275 mg of fatty acids) daily for eight weeks. Participants' symptoms were measured at the start and end of treatment through questionnaires. Overall symptoms were reduced by an average of 50%, and sexual function improved by an average of more than 30%.
Regarding its effects on BPH, the study authors comment, "Based on these promising results, which are also reflected by the good acceptance of patients and investigators, we consider saw palmetto to be the first-line treatment for patients with mild and moderate symptoms, as it may also improve concomitant [sexual dysfunction], while having a very good tolerability and cost effectiveness."
Safely using saw palmetto
Nearly all of the men in this study said they would prefer taking an herb rather than a prescription medication for their symptoms if it worked well and was proven to be safe. Herbs and drugs may interact and cause side effects, so it is important to talk with a doctor before starting a supplement to understand the risks and benefits. If you suffer from symptoms related to an enlarged prostate, talk with a knowledgeable doctor about treatment options.
(Phytother Res 2012 DOI: 10.1002/ptr.4696)
Jane Hart, MD, board-certified in internal medicine, serves in a variety of professional roles including consultant, journalist, and educator. Dr. Hart, a Clinical Instructor at Case Medical School in Cleveland, Ohio, writes extensively about health and wellness and a variety of other topics for nationally recognized organizations, websites, and print publications. Sought out for her expertise in the areas of integrative and preventive medicine, she is frequently quoted by national and local media. Dr. Hart is a professional lecturer for healthcare professionals, consumers, and youth and is a regular corporate speaker.