HealthNotes
Riboflavin Linked to Better Blood Pressure in At-Risk Group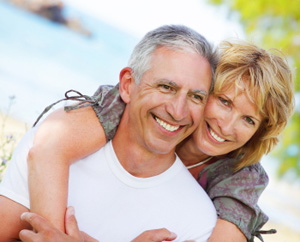 People taking riboflavin experienced a 5 mm Hg drop in systolic blood pressure
People with
high blood pressure
don't always respond to
medications
, and emerging research suggests that our genes may play a role. A study in
Hypertension
found that—for people with a specific gene—a
riboflavin
supplement along with medications may be the extra ingredient needed to lower blood pressure.
Supplemental treatment
In this study, researchers explored the effects of a riboflavin supplement on blood pressure in 91 people with a gene known to affect blood pressure. Participants were randomly assigned to 1.6 mg riboflavin or a placebo daily for 16 weeks. The participants continued taking their blood pressure medications. Blood pressure was checked before and after the study.
Results showed that, compared with placebo, the riboflavin group experienced a 5 mm Hg drop in systolic (the top number) blood pressure.
The study authors comment, "These results show that riboflavin supplementation targeted at hypertensive individuals with the MTHFR 677TT genotype can decrease blood pressure more effectively than treatment with current antihypertensive drugs only and indicate the potential for a personalized approach to the management of hypertension in this genetically at-risk group."
Relieving pressure
Putting the puzzle together. We don't fully understand all the reasons that some people respond to blood pressure medications and others do not. One person may take a single medication that helps, and another person may take three and get little effect. While healthcare professionals typically prescribe blood pressure medications based on age, medical history, and other factors, research suggests that a person's genetic makeup may also play a role. It appears that generally 5 to 15% of people worldwide may have the gene that was targeted in this study and who, as a result, may benefit from supplementation, according to the study authors. Awareness of how genetic variations can affect blood pressure may help clinicians prescribe treatments that are more effective.
Focus on healthy lifestyle behaviors. The study authors point out that both "drugs and lifestyle interventions to lower blood pressure, even by small amounts, have been proven to decrease cardiovascular disease risk." Maintaining a healthy weight, getting plenty of exercise and physical activity, and reducing stress have all been linked to better blood pressure and prevention of cardiovascular disease.
Talk with a doctor. High blood pressure is a very common condition that can increase a person's risk for other serious disease. This is why it is so important to see your doctor and have your blood pressure checked. If you have high blood pressure, talk with your doctor about treatment options based on your unique history and about the risks and benefits of supplements.
(Hypertension 2013;61:1302–8)
Jane Hart, MD, board-certified in internal medicine, serves in a variety of professional roles including consultant, journalist, and educator. Dr. Hart, a Clinical Instructor at Case Medical School in Cleveland, Ohio, writes extensively about health and wellness and a variety of other topics for nationally recognized organizations, websites, and print publications. Sought out for her expertise in the areas of integrative and preventive medicine, she is frequently quoted by national and local media. Dr. Hart is a professional lecturer for healthcare professionals, consumers, and youth and is a regular corporate speaker.