HealthNotes
Resveratrol's Unexpected Effects on Exercise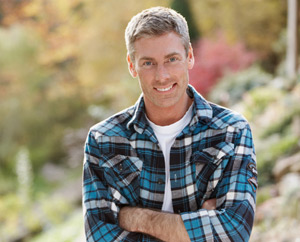 Taking 250 mg of resveratrol daily when beginning an exercise program may have a detrimental effect in senior men
Health experts have noted that
resveratrol
, found in abundance in red wine and purple grape juice, can lessen inflammation, protect cells against oxidative damage, improve glucose regulation and blood pressure, and reduce total and LDL, or "bad," cholesterol levels. A study on resveratrol and exercise has called these benefits into question.
Studying resveratrol supplements and vigorous exercise
Researchers invited 27 healthy, but sedentary 60 to 72 year old men to participate in an eight-week exercise program. All participants were nonsmokers and did not have heart disease, high blood pressure, kidney disease, insulin resistance, or type 2 diabetes. In addition to the exercise, the men were randomly selected to receive 250 mg of resveratrol per day, or to receive no resveratrol (placebo).
The exercise program consisted of three weekly sessions—two sessions of high-intensity interval training on a stationary bike plus one session of full-body circuit training (CrossFit). The researchers tracked the men's fitness levels by measuring maximal oxygen consumption and maximal arterial pressure, and collected and analyzed blood samples for heart health markers.
In response to exercise, compared with the men receiving no resveratrol (placebo), those receiving the supplement experienced significantly less improvement in maximal oxygen uptake, no decrease in mean arterial pressure, significantly lower blood prostacyclin levels—a substance produced by the body to relax blood vessels, significantly higher muscle TBX levels—a substance produced by the body that can constrict blood vessels, and no reduction in total or LDL cholesterol, or triglyceride levels (whereas the placebo group which experienced significant reductions). So while the exercise training improved several markers of heart health in older men, taking resveratrol diminished or eliminated many of these benefits.
The findings took many researchers by surprise, and according to the study leader, Dr. Ylva Hellsten, "our results contradict findings in animal studies."
Put it in context
This research found that taking 250 mg of resveratrol daily when beginning an exercise program may have a detrimental effect in senior men. If you take resveratrol and are uncertain as to whether you should keep doing so, consider the following:
Eat it up. Research supports that dietary sources of resveratrol—red wine, purple grape juice, peanuts, and blueberries, cranberries, and their juices—are associated with good health; focus on getting this nutrient from food. Keep red wine to no more than one drink per day for women or two per day for men.
Consider quantity. According to Dr. Hellsten, lead researcher on the project, "The quantities of resveratrol given in our research study are much higher than what could be obtained by intake of natural foods." This is important, because even essential vitamins and minerals can cause harm when taken at very high doses. 5 ounces of red wine provide approximately 0.45 mg of resveratrol. The study participants took 250 mg per day, or approximately 555 times the amount of resveratrol found in one glass of wine.
Master moderation. Other health experts who have studied resveratrol note that it appears to provide substantial health benefits at lower doses, but may lead to toxic effects at high levels of intake. Moderate dose supplements deliver 10 to 20 mg of resveratrol.
Ask the expert. Always discuss your use of dietary supplements with a healthcare professional. This person can consider your personal health history and help you make informed choices regarding optimal supplement use.
(J Physiol 2013, doi:10.1113/jphysiol.2013.258061; Ann N Y Acad Sci 2011;1215:22-33.)
Suzanne Dixon, MPH, MS, RD, an author, speaker, and internationally recognized expert in chronic disease prevention, epidemiology, and nutrition, has taught medical, nursing, public health, and alternative medicine coursework. She has delivered over 150 invited lectures to health professionals and consumers and is the creator of a nutrition website acclaimed by the New York Times and Time magazine. Suzanne received her training in epidemiology and nutrition at the University of Michigan, School of Public Health at Ann Arbor.