HealthNotes
Resveratrol from Grapes May Regulate Blood Sugar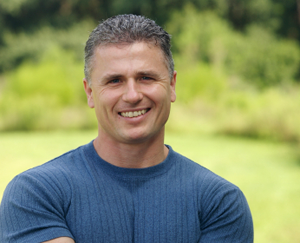 Increasing research has shown that resveratrol—found in red and purple grapes and in red wine—influences important metabolic pathways in the body and may benefit health
A plant chemical found in grapes and red wine known as resveratrol has become increasingly known for its heart health benefits. Now a new study in the British Journal of Nutrition suggests that resveratrol may also be good for blood sugar regulation.
Improved glucose control
Animal studies have suggested that resveratrol may help regulate blood sugar. This study looked at the effects of resveratrol on blood sugar in people with diabetes. Specifically, 19 men with type 2 diabetes were randomly assigned to receive 5 mg of resveratrol twice a day or placebo for four weeks.
Glucose regulation was measured through lab tests and results showed that insulin resistance decreased in the resveratrol group, which means their glucose was better regulated.
While the authors caution that the significance of these study findings has yet to be determined, they add that such studies help us gain further understanding about insulin regulation and the role of foods and nutrients such as resveratrol in common conditions such as type 2 diabetes.
It's in the grapes
Increasing research has shown that resveratrol—found in red and purple grapes and ultimately in red wine—influences important metabolic pathways in the body and may benefit our health. Here are some important tips to consider:
Eat a balanced diet. Nutrients rarely work in isolation, which means that it is important to eat a balanced diet full of a variety of fruits and veggies, whole grains, and a source of protein. The body needs a wide variety of micronutrients such as those found in grapes in order to work properly. For instance, pterostilbene, found in grapes and blueberries and sulforaphane, found in broccoli are examples of other plant nutrients that have had recent media attention for their health protecting benefits. Eat a variety of foods to cover your bases!
Choose wisely. In this study, the resveratrol was given as a concentrated extract. It's important to realize that grape juice and wine that you buy over the counter have varying concentrations of resveratrol and also varying concentrations of sugar. Therefore, not all grape juice or red wine is good for you, and people with diabetes have to be particularly careful about eating or drinking items which can be packed with sugar.
Talk with a doctor. People with type 2 diabetes should always talk with a healthcare professional first before taking a supplement or changing dietary habits in order to learn more about the risks and benefits.
(Brit J Nutr 2011, page 1 of 7 doi:10.1017/S0007114511000316)
Jane Hart, MD, board-certified in internal medicine, serves in a variety of professional roles including consultant, journalist, and educator. Dr. Hart, a Clinical Instructor at Case Medical School in Cleveland, Ohio, writes extensively about health and wellness and a variety of other topics for nationally recognized organizations, websites, and print publications. Sought out for her expertise in the areas of integrative and preventive medicine, she is frequently quoted by national and local media. Dr. Hart is a professional lecturer for healthcare professionals, consumers, and youth and is a regular corporate speaker.