HealthNotes
Probiotics May Help Manage Intestinal Disease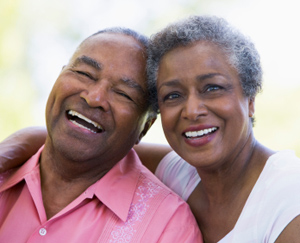 The probiotic VSL#3 helped people with ulcerative colitis and pouchitis stay in remission
Inflammatory bowel disease encompasses several chronic, often painful, relapsing disorders. They can be challenging to treat and frustrating for those affected. Medical and surgical options are available but may be accompanied by unpleasant side effects. So, a large meta-analysis of randomized trials suggesting that, for some sufferers,
probiotics
may offer significant relief comes as welcome news.
Collecting the numbers
To better understand how probiotic dietary supplements affect ulcerative colitis, Crohn's disease, and pouchitis, researchers considered 23 randomized controlled trials. Researchers combined the data from the 1,763 participants in these clinical trials, and looked at the connection between probiotics and inflammatory bowel disease management.
Compared with people assigned to take no probiotics (placebo), those assigned to use a probiotic supplement were:
80% more likely to experience remission from ulcerative colitis
82% more likely to stay in remission after pouchitis
No more or less likely to experience remission from Crohn's disease
No more or less likely to experience adverse events or side effects during treatment
When the researchers considered type (brand) of probiotic, only VSL#3 (a commercial product that contains 900 billion bacteria of eight different species) provided significant benefits for people with ulcerative colitis or pouchitis.
The study authors concluded that VSL#3 can provide a similar beneficial effect as 5-aminosalicylic acid—a medication used to treat inflammatory bowel disease—on maintaining remission of ulcerative colitis.
Pondering probiotics
This study considered only controlled clinical trials—the gold standard of research—and found the probiotic VSL#3 helped people with ulcerative colitis and pouchitis stay in remission. With remission, the disease is not cured, but the person is not experiencing symptoms. Keeping people in remission as long as possible, and hopefully permanently, is the goal.
Use these tips to decide if and how probiotics may be a part of your plan to manage inflammatory bowel disease.
Don't be a quitter. Even if you want to try a probiotic dietary supplement, do not quit taking your medications without first talking to your doctor.
Ask for advice. The study authors noted, "The choice of probiotic bacteria, the optimal dose, mode of administration, and duration of therapy still need to be established." Even though evidence is strongest for VSL#3, you should work with your doctor, pharmacist, and dietitian to determine what your best probiotic choices may be.
Address symptoms. Work with your healthcare provider to address your symptoms as soon as they arise. Symptoms are more than a painful nuisance; they can signal real damage occurring in your digestive tract. The sooner you address symptoms, the better your chances of limiting damage.
See a specialist. With any type of digestive condition, what you eat is important. See a dietitian, who can help you figure out exactly which foods worsen, and which improve, your symptoms.
Seek support. If you have inflammatory bowel disease, in-person or online support groups may be helpful. You can exchange information about food, nutrition, medications, dietary supplements, and a range of other relevant topics with people who also live with your condition.
(Inflamm Bowel Dis 2014;20:21–35)
Suzanne Dixon, MPH, MS, RD, an author, speaker, and internationally recognized expert in chronic disease prevention, epidemiology, and nutrition, has taught medical, nursing, public health, and alternative medicine coursework. She has delivered over 150 invited lectures to health professionals and consumers and is the creator of a nutrition website acclaimed by the New York Times and Time magazine. Suzanne received her training in epidemiology and nutrition at the University of Michigan, School of Public Health at Ann Arbor.