HealthNotes
Probiotics May Prevent Childhood Cavities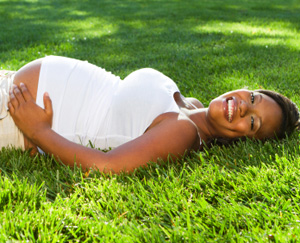 Children whose mothers took a probiotic supplement during pregnancy and who received a daily probiotic in their first year had fewer cavities at age 9
Everyone knows that limiting sugary snacks and learning good brushing habits can go a long way to protecting against childhood cavities—but it may be that prevention can start a lot further back than you might think. According to a study published in Caries Research, children whose mothers took a probiotic supplement during pregnancy and who received a daily probiotic in their first year had fewer cavities (caries) at age 9.
The findings come from a larger study looking at the effects of perinatal (prenatal and infant) probiotics on childhood allergy risk. Mothers of children in the study were given a daily probiotic solution containing 100 million colony forming units of Lactobacillus reuteri during their last month of pregnancy. The children received the same probiotic solution during their first year.
Lasting benefits from perinatal probiotics
Of the children from the original study, 113 had dental examinations at age 9 to measure the number of cavities, the amount of plaque on tooth surfaces, and levels of cavity-causing bacteria in saliva. They also answered questions in an interview about diet, brushing, flossing, and fluoride use. These exams and interviews revealed the following:
Children who got the probiotics had fewer cavities than children in the placebo group. In particular, they had fewer cavities on surfaces between teeth (approximal cavities), which are common because they occur in places where food frequently gets trapped and that are hard to clean with brushing. They are often only seen on x-ray.
Nearly 82% of children who took the probiotic until age one had no cavities, but only 58% of those who took no probiotic were similarly cavity-free.
Although the amounts of plaque were similar in the two groups, children in the probiotic group had less gum-bleeding (often caused by plaque build-up).
Levels of cavity-causing bacteria were the same in both groups, suggesting that the long-term benefits of probiotic supplements are not related to lasting changes in mouth bacteria.
Sugar eating, brushing, and flossing habits were similar in both the probiotic and placebo groups, but more children in the placebo group used fluoride.
"The most important results in the present study are that 9-year-old children who had received perinatal L. reuteri supplementation from birth and during their first year of life were more often caries-free and had a lower prevalence of approximal caries than those in the placebo group," the study's authors said.
Keeping kids cavity-free
There are lots of things parents can do to help their kids avoid cavities and improve their chance of having good oral health throughout life. Here are just a few:
Breast-feed babies. Breast milk tends to reduce acidity in the mouth and prevent the growth of cavity-causing bacteria. Breast milk can also be a source of friendly lactobacilli like the bacteria used in the study, L. reuteri.
Keep sugar out of the bottle. Bottles should only be used for breast milk, formula, or water—never juices or sugary soft drinks. Soothers or pacifiers should also be kept sugar-free. Try not to use bottles at bedtime, and if you do, those bottles should only have water in them.
Clean baby's gums. Gently cleaning your baby's gums with a washcloth after feedings helps keep gums healthy and limits the growth of harmful mouth bacteria.
(Caries Res 2014;48:111–7)
Maureen Williams, ND, completed her doctorate in naturopathic medicine at Bastyr University in Seattle and has been in private practice since 1995. With an abiding commitment to access to care, she has worked in free clinics in the US and Canada, and in rural clinics in Guatemala and Honduras where she has studied traditional herbal medicine. She currently lives and practices in Victoria, BC, and lectures and writes extensively for both professional and community audiences on topics including family nutrition, menopause, anxiety and depression, heart disease, cancer, and easing stress. Dr. Williams is a regular contributor to Healthnotes Newswire.