HealthNotes
Probiotics Again Shown to Soothe Common Digestive Ailment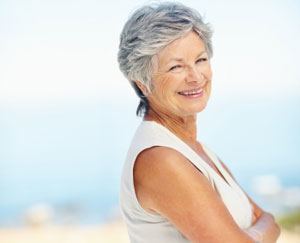 Probiotics may be help alleviate symptoms of bloating in patients with IBS
IBS (irritable bowel syndrome) is the most common gastrointestinal disorder in the Western world, yet its cause remains unclear and consistently effective treatments are still being sought. A recent study shed a little more light on the mysteries of IBS, finding that a probiotic containing strains of Lactobacillus and Bifidobacter effectively reduced abdominal bloating and distension in people with the condition.
The study, published in the Journal of Clinical Gastroenterology, included 60 adults with IBS. Only people with loose stools and diarrhea, not constipation, were chosen for the study. After monitoring their baseline symptoms for two weeks, they were assigned to take either a probiotic supplement or a placebo twice daily for eight weeks. The supplement provided 100 billion CFU (colony-forming units) of a combination of Lactobacillus acidophilus, strain NCFM, and Bifidobacter animalis, subspecies lactis Bi-07.
Probiotics keep bloating at bay
The findings were as follows:
All of the participants had improvement in overall digestive symptoms and quality of life.
Probiotics users had greater reductions in abdominal bloating and after-meal discomfort at the four- and eight-week follow-ups.
Improvements in abdominal pain, diarrhea, and IBS symptom severity were similar in both groups.
Four weeks after the end of treatment, symptoms in both groups were similar to the beginning of the study (baseline).
"Our findings suggest that the combination of probiotic bacteria used in this study may be helpful in alleviating symptoms of bloating in patients with [IBS]," the study's authors said, adding, "In view of the high prevalence of bloating symptoms in patients with [IBS], their overall impact of patients' health and well-being, and the lack of effective treatment, this probiotic combination may be an important and useful addition to the management of patients with these symptoms."
Take care of your bacterial garden
In a healthy gut environment, beneficial bacteria such as Lactobacillus and Bifidobacter species establish colonies that thrive, and a lack of such thriving colonies appears to be a contributing factor in IBS. Since the improvements seen in this study were lost after the end of treatment, it further appears that a problem in the gut environment might be to blame.
Below are some strategies to promote thriving colonies of healthy gut bacteria or otherwise improve the symptoms of IBS:
Identify food intolerances and sensitivities. Food intolerances have been shown in many studies to be an important contributing factor in some people with IBS.
Get plenty of dietary fiber. For some people, increasing dietary fiber may improve symptoms of IBS, both through a direct effect in the gut and by altering intestinal flora. Once healthy bacteria are in place, they need fruit and vegetable fibers to sustain them.
(J Clin Gastroeneterol 2011; online publication)
Maureen Williams, ND, received her bachelor's degree from the University of Pennsylvania and her Doctorate of Naturopathic Medicine from Bastyr University in Seattle, WA. She has a private practice on Cortes Island in British Columbia, Canada, and has done extensive work with traditional herbal medicine in Guatemala and Honduras. Dr. Williams is a regular contributor to Healthnotes Newswire.