HealthNotes
Overweight Kids May Benefit from Chromium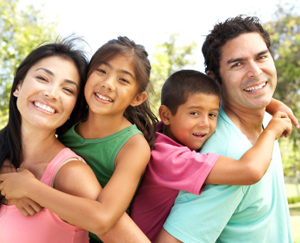 Chromium may improve blood sugar control in overweight adults and research suggests it may benefit heavy kids, too
Being overweight can cause the body's cells to become less sensitive to insulin, which can lead to poor blood sugar control, and eventually diabetes. The mineral chromium has shown promise as a way to improve blood sugar control in overweight adults and new research suggests it may benefit heavy kids, too.
Effects of chromium in kids
Researchers invited 25, overweight, 9- to 12-year-old children to participate in a six-week study on the effects of chromium on insulin sensitivity, body fat levels, and lean body (muscle) mass. The children were randomly selected to take 400 mcg per day of chromium or a placebo pill providing no chromium. All of the children participated in a lifestyle modification program of three 90-minute aerobic activity sessions per week and nutrition education.
After six weeks, compared with the placebo group, the children taking daily chromium experienced significant:
Decreases in fasting insulin levels
Improvements in a measure of insulin sensitivity
Increases in lean body mass
Decreases in body fat mass
In the chromium-supplemented group, the children who had not yet gone through puberty experienced the largest improvements in insulin sensitivity and body composition.
Chromium, with caveats
Before you add chromium to your child's diet, remember that no dietary supplement is completely risk-free. Products must be used appropriately, especially by children, who may be particularly vulnerable to the negative effects of supplements. Use the following tips to decide if chromium is right for your family.
Consult a professional. Talk to your doctor before you add any dietary supplements to your child's health and wellness plan.
Read labels. To avoid giving your child too much chromium, read labels and stick to recommended intake levels. The daily adequate intake (AI) levels for chromium are:

25 mcg for 9- to 13-year-old boys
21 mcg for 9- to13-year-old girls
35 mcg for 14- to 18-year-old boys
24 mcg for 14- to18-year-old girls

Supplement short-term. If you want to give your child 400 mcg per day of chromium—the amount of used in this study—stick to six weeks. The safety of long-term, high-dose chromium supplements for kids has not been established.
Get moving. Help your overweight child become more active by modeling good behavior. Add a regular game of tag or walks to a local park. And remember that for overweight kids, adding in exercise is safer than cutting calories, which you should never do without medical supervision.
Focus on food. Make smart food choices and help your child do the same. Keep junk food out of the house and make sure healthy snack options, such as apples, yogurt, veggies, and hummus, are available.
Stop the liquid sugar habit. Most kids and teens take in more than 10% of daily calories from soda, juice, and other sugary drinks. Help your child cut these out and reaching a healthy weight becomes much easier.
(J Nutr Biochem Jan 7, 2011; e-pub ahead of print)
Suzanne Dixon, MPH, MS, RD, an author, speaker, and internationally recognized expert in chronic disease prevention, epidemiology, and nutrition, has taught medical, nursing, public health, and alternative medicine coursework. She has delivered over 150 invited lectures to health professionals and consumers and is the creator of a nutrition website acclaimed by the New York Times and Time magazine. Suzanne received her training in epidemiology and nutrition at the University of Michigan, School of Public Health at Ann Arbor.