HealthNotes
Omega-3s Linked to Relief of Chronic Dry Eye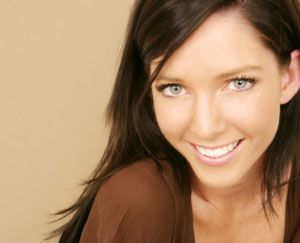 Dry eye symptoms improved by 26% in people taking omega-3 fatty acids
Chronic dry eye is an uncomfortable condition that can lower a person's quality of life. A study in
Ophthalmology
found that oral
omega-3 fatty acids
may be one natural option to help improve symptoms of chronic dry eye.
Symptoms improved
In this study, 64 people with dry eye syndrome were randomly assigned 2 oral capsules of omega-3 fatty acids (each containing 180 mg EPA [eicosapentaenoic acid] and 120 mg DHA [docosahexaenoic acid]) or placebo, daily for 30 days. Participants' eyes were examined before and after the treatment.
Results showed that compared with the placebo group, symptoms improved by 26% in the omega-3 fatty acids group, and tests that measure the health of a person's tears improved significantly.
The study authors comment that their study is only one of a few to show a possible benefit of omega-3s for improving the signs and symptoms of dry eye syndrome. They also caution that "in light of the varied causes of dry eye syndrome around the world and the effect of genetic, racial, and dietary differences, a multicenter clinical trial with a larger sample size and longer treatment period is suggested to observe the long-term efficacy and safety of this supplement in the improvement of dry eye syndrome."
Why omega-3s might help
Most people have never thought specifically about the health of the tears in their eyes, but people who suffer from chronic dry eye certainly know about the importance of healthy tears. For some who suffer from this syndrome, conventional treatment is enough, but for others relief is incomplete. That is why natural options are important to help people with this condition.
The study authors comment that omega-3 fatty acids may help by blocking our genes' expression of factors that lead to inflammation and enhancing factors that lower inflammation. These actions may help improve and maintain the health of the eye's tears, which is essential for allowing our eyes to be moist and symptom-free.
Before taking a supplement, talk with a knowledgeable doctor about the risks and benefits.
(Ophthalmology 2013;120:2191-6)
Jane Hart, MD, board-certified in internal medicine, serves in a variety of professional roles including consultant, journalist, and educator. Dr. Hart, a Clinical Instructor at Case Medical School in Cleveland, Ohio, writes extensively about health and wellness and a variety of other topics for nationally recognized organizations, websites, and print publications. Sought out for her expertise in the areas of integrative and preventive medicine, she is frequently quoted by national and local media. Dr. Hart is a professional lecturer for healthcare professionals, consumers, and youth and is a regular corporate speaker.