HealthNotes
Omega-3 Fatty Acids and Sickle Cell Anemia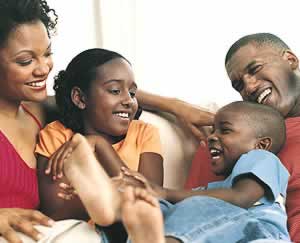 Omega-3 fats may be a promising option for those living with sickle cell anemia
In sickle cell anemia, a genetic disease affecting people of African and Mediterranean ancestry, the body produces curved or "sickle-shaped" red blood cells. The shape diminishes the cells' oxygen-carrying capacity, leading to shortness of breath, dizziness, headaches, and cold hands and feet. Blood flow to limbs and organs can be restricted, causing chronic pain, organ damage, and sudden onset, severe bodily pain, a situation called sickle cell crisis.
Medications can relieve symptoms and manage complications, but researchers continue to look for better treatments. It turns out that a common dietary supplement—omega-3 fats—may be a promising option for those living with sickle cell anemia.
Identifying age-appropriate amounts
To study the effects of omega-3 fats on complications of sickle cell disease, researchers randomly selected 140 children, adolescents, and young adults with the disease to receive daily omega-3 fat supplements or a placebo for one year. The supplements contained two omega-3 fats—DHA and EPA—and were administered according to age.
Children 2 to 4 years received 278 mg of DHA and 39 mg of EPA
Children 5 to 10 years received 556 mg of DHA and 78 mg of EPA
Children and adolescents 11 to 16 years received 833 mg of DHA and 117 mg of EPA
Adolescents and young adults 17 to 24 years received 1,111 mg of DHA and 156 mg of EPA
A total of 128 participants completed the one-year study, which revealed that compared with those who did not receive omega-3 fat supplements, those in the supplement group:
experienced fewer sickle cell crises,
were less likely to be diagnosed with severe anemia and require a blood transfusion,
had higher white blood cell counts (a marker of better immune function), and
were less likely to miss school due to sickle cell complications.
The differences were large, and statistically significant.
Living with sickle cell anemia
The study was small, and larger studies are required to confirm the results. Still, it points to an easy, generally safe, natural way to better manage sickle cell disease. Additional tips for coping with sickle cell anemia include:
Don't stop medications. During the study, participants continued their regular medications to manage and reduce complications of sickle cell disease. Even if trying omega-3 fats, prescribed medications should be continued unless directed by the treating doctor.
See the experts. The best way to manage sickle cell disease can vary from person to person, though optimally a blood disease specialist (hematologist) should be met at least once to establish baseline care. For those in a rural area, telemedicine options can allow family doctors to communicate and follow up with specialists in other areas of the country.
Supplement appropriately. Omega-3 fat supplements were given based on the age of the study participant. Smaller children likely do not need as much omega-3 fat as older, larger children or adults. People managing sickle cell anemia should ask a doctor if, and how much, omega-3 fat may be helpful for them.
(Am J Clin Nutr 2013;97:37–44)