HealthNotes
Olive Leaf Comparable to Captopril for Blood Pressure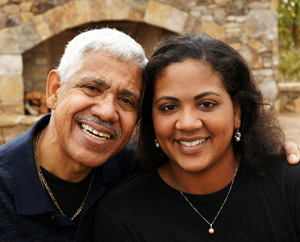 Blood pressure readings decreased significantly in both the captopril and olive leaf extract groups
Keeping high blood pressure in check is an important foundation of health, as hypertension is related to several serious conditions, including coronary heart disease, heart failure, stroke, and kidney failure. Some people manage their condition effectively with a medications and dietary habits, but researchers are always exploring more options.
Olive leaf
(Olea europaea
) extract is an herbal extract suspected of having beneficial effects on high blood pressure, and researchers designed a study to compare its effects to captopril, a blood pressure medication known as an ACE-inhibitor.
Comparing olive leaf to captopril
Researchers randomly selected 148 men and women to take either 500 mg of olive leaf extract or 12.5 to 25 mg of captopril twice daily for eight weeks. Participants were instructed to follow a low-fat, low-salt diet, getting no more than 2,400 mg of sodium per day.
Study participants were 25 to 60 years old and had Stage 1 high blood pressure, defined as having a systolic blood pressure (top number) of 140 to 159 mm Hg and a diastolic pressure of 90 to 99 mg Hg. Blood pressure measurements were taken weekly throughout the study and blood levels of cholesterol and fat in the blood (triglycerides) were measured at the start, at four weeks, and at the end. After eight weeks, the researchers noted that:
blood pressure readings decreased significantly in both the captopril and olive leaf extract groups,
effects on blood pressure reduction were the same in each group, and
triglycerides and total cholesterol were significantly more reduced in the olive leaf extract group compared with the captopril group.
Holding the line against high blood pressure
This study suggests olive leaf extract may be as effective as captopril for treating Stage 1 high blood pressure, and may improve triglyceride and cholesterol levels as well. If you are managing hypertension, keep the following in mind before making a change to your self-care program:
Talk to your healthcare provider before you try new dietary supplements, including olive leaf, to make sure they are safe for you, especially if you are taking medications.
If you have more severe high blood pressure, olive leaf may not be right for you.
If you already take blood pressure medication, do not begin taking olive leaf extract. This combination may lead to extremely low blood pressure, which is potentially dangerous to health.
Schedule follow-up appointments with your healthcare team, so they can check your blood pressure regularly. This is the only way to know if your blood pressure is responding to any new treatment.
Eat to relieve the pressure
Following a healthy diet is an essential part of an effective blood pressure management program—in some people it's enough to bring blood pressure under control all by itself. For most, the Dietary Approaches to Stop Hypertension (DASH) diet is a good place to start. To meet DASH diet guidelines, every day aim for:
6 to 8 whole grain servings
4 to 5 servings each of vegetables and fruit (8 to 10 total)
2 to 3 servings of low- or no-fat dairy
No more than 6 ounces daily of meat, poultry, or fish
No more than 2,300 mg of sodium per day
(Phytomedicine 2011;18:251-8)
Suzanne Dixon, MPH, MS, RD, an author, speaker, and internationally recognized expert in chronic disease prevention, epidemiology, and nutrition, has taught medical, nursing, public health, and alternative medicine coursework. She has delivered over 150 invited lectures to health professionals and consumers and is the creator of a nutrition website acclaimed by the New York Times and Time magazine. Suzanne received her training in epidemiology and nutrition at the University of Michigan, School of Public Health at Ann Arbor.