HealthNotes
Nutritional Boost May Help People Heal in Hospital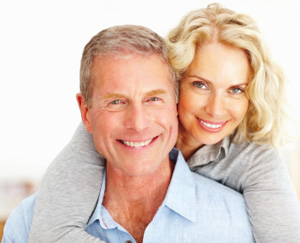 People who took a nutritional supplement had a 21% decrease in length of hospital stay
A nutritional boost may be just what the doctor orders for hospitalized people in order to heal more quickly. A study in the
American Journal of Managed Care
found that people who received a
nutritional supplement
during hospitalization had a shorter length of hospital stay, lower costs, and a lower risk of readmission.
A healthier hospital stay
In this study, researchers reviewed information from more than 1 million hospitalized adults over an 11-year period to explore whether or not taking a nutritional supplement impacted their hospital stay.
Compared with people who did not supplement during their hospital stay, people who took a nutritional supplement had a 21% decrease in length of hospital stay (2.3 days less), 21.6% decrease in hospital costs ($4,734 less), and a lower risk of being readmitted to the hospital.
The study authors point out that "malnutrition is a serious and underappreciated problem in hospitalized patients." They comment, "A growing body of evidence suggests that oral nutrition supplements, which deliver both macronutrients and micronutrients for special medical purposes in addition to normal food, might improve outcomes among hospitalized patients." This study was funded by Abbott Nutrition.
A boost for better healing
Nutrients give the body a boost. Illness, surgery, and even some medications can lower a person's ability to fight off infection and deplete the body of important nutrients. As a result, a nutritional boost can sometimes help the body heal. Nutrients help the immune system fight off infection and disease. Nutrients may help sick people get better and wounds to heal more quickly. Certain populations are more at risk for not getting enough nourishment while in the hospital such as the elderly, people with cancer, and people with gastrointestinal problems, according to the study authors. For these people in particular, a nutritional supplement may lead to better outcomes.
Talk with a doctor. Talk with a doctor about how to optimize your nutrition prior to or during any hospitalization. It's important to remember that while dietary supplements can benefit the body, some supplements can cause adverse effects (such as an increased risk of bleeding) particularly when taken in high doses or combined with other medications or supplements. Take dietary supplements only as prescribed by your doctor and learn about the risks and benefits.
(Am J Manag Care 2013;19:121-8)
Jane Hart, MD, board-certified in internal medicine, serves in a variety of professional roles including consultant, journalist, and educator. Dr. Hart, a Clinical Instructor at Case Medical School in Cleveland, Ohio, writes extensively about health and wellness and a variety of other topics for nationally recognized organizations, websites, and print publications. Sought out for her expertise in the areas of integrative and preventive medicine, she is frequently quoted by national and local media. Dr. Hart is a professional lecturer for healthcare professionals, consumers, and youth and is a regular corporate speaker.