HealthNotes
The Latest Niacin News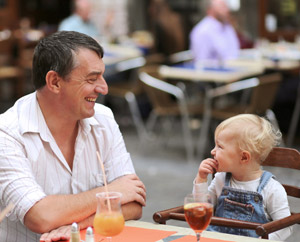 Niacin is still considered a safe option for managing heart disease risk
Niacin
, a B vitamin, has been used for decades to manage
heart disease
. When taken at high doses—up to 350 times the recommended dietary allowance (RDA)—niacin can raise HDL ("good") cholesterol, and lower triglycerides (fat in the blood) and LDL ("bad") cholesterol. Recent headlines call into question niacin's safety, but it may be premature to drop the B vitamin from our heart disease management options.
Niacin as an add-on treatment
Researchers randomly selected 25,673 adults to receive 2 grams of extended-release niacin or no niacin (placebo) daily. All the study participants were at high risk for a cardiovascular event, such as a heart attack or stroke, and everyone in the study was taking other cholesterol-lowering medications, including simvastatin (Zocor) and/or ezetimibe (Zetia).
After following the group for approximately four years, the researchers found that compared with placebo, people taking niacin in addition to their other cholesterol-lowering medications experienced significantly more side effects, including:
skin-related side effects, such as flushing, rash, and itching
gastrointestinal symptoms, such as nausea and pain
musculoskeletal symptoms, such as aches and pains, and elevations in blood levels of enzymes that may signal muscle damage
diabetes-related complications
other symptoms, such as heart palpitations and drops in blood pressure.
Consider your full medical picture
Though niacin can be purchased over the counter, it is considered a medication when taken at doses intended to manage heart disease risk. This study found that adding extended-release niacin to other cholesterol-lowering medications may result in more side effects compared with cholesterol-lowering medications alone. While the results garnered plenty of negative press, the findings aren't surprising: taking more medications generally causes more side effects.
Even though the combination of niacin with other cholesterol-lowering medications appeared to cause more problems than the medications alone, Dr. Richard Haynes, clinical coordinator at Oxford's Clinical Trial Service Unit and Epidemiological Studies Unit noted, "Although 25 percent of patients stopped the treatment early, 75 percent continued on it for approximately four years." Dr. Haynes also noted that further analysis of the study results are required before we'll know if the benefits of adding niacin to other cholesterol-lowering medications outweigh the risks. And niacin is still considered a safe option for managing heart disease risk, and has a long-history of successful use.
Keep the following in mind before you nix niacin from your heart disease risk-management plan:
Discuss first. If you take niacin, alone or in combination with other medications to manage heart disease risk, talk to your doctor before making any changes to your routine.
Understand the risks. Skin-related issues—itching, rashes, and flushing—accounted for about half of the excess side effects experienced in the niacin group. Generally, these are not considered serious, though you should tell your doctor about any side effects you experience from medications.
Don't self-medicate. If you have high cholesterol or are concerned about your heart health, talk to your doctor. Only take niacin under a doctor's guidance.
Avoid assumptions. Moderately high cholesterol alone may not prompt your health care provider to prescribe cholesterol-lowering medications. Issues such as age, other health conditions, and family history are taken into account when determining if the benefits of medication—including high-dose niacin—outweigh the downsides.
Take smart steps. Take sensible measures to protect heart health: exercise regularly, eat plenty of vegetables, fruit, legumes, and whole grains, and keep your weight in a healthy range.
(Eur Heart J 2013; doi:10.1093/eurheartj/eht055)
Suzanne Dixon, MPH, MS, RD, an author, speaker, and internationally recognized expert in chronic disease prevention, epidemiology, and nutrition, has taught medical, nursing, public health, and alternative medicine coursework. She has delivered over 150 invited lectures to health professionals and consumers and is the creator of a nutrition website acclaimed by the New York Times and Time magazine. Suzanne received her training in epidemiology and nutrition at the University of Michigan, School of Public Health at Ann Arbor.