HealthNotes
New Hope for People with Hives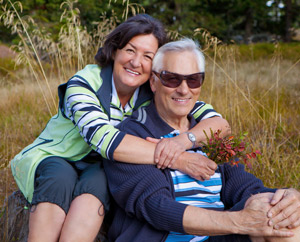 Vitamin D may lower levels of an antibody associated with allergic conditions in the body
The itch that won't stop
Up to 20% of people will get hives at some point in their lives, an immunological reaction that causes small, red, itchy bumps to form on the skin. Certain drugs, foods, or contact with allergens are known to cause hives, though the cause usually can't be identified. About 2% of people develop chronic hives, which occur daily and last longer than six months.
Recently, vitamin D has been considered to treat chronic hives based on its anti-inflammatory and allergy-modulating effects. Vitamin D may lower levels of an antibody associated with allergic conditions in the body (IgE), and supplementing with it has helped people with hives who also have low blood levels of the vitamin.
This study compared the effects of 600 or 4,000 IU of vitamin D per day for 12 weeks in 42 people with chronic hives, in addition to a standard medication protocol that included two antihistamines and an anti-inflammatory medication. Symptom severity, medication use, treatment side effects, and blood levels of vitamin D were assessed before, during, and after the trial. Here's what the study found:
Symptom severity improved by 33% in both groups by the end of the first week.
By the end of the 12th week, symptom severity in the high-dose vitamin D group improved by another 40%, whereas the low-dose group's scores didn't show additional improvement.
Blood levels of vitamin D increased significantly in the high-dose group, but vitamin D levels and symptom severity weren't correlated.
High-dose vitamin D also appeared to decrease the number of days each week that people had hives, as well as the extent of involvement (how much of the body was affected).
Medication use didn't vary by group, and there were no adverse effects related to the treatment.
Making treatment safer
Most of the drugs used to treat chronic hives are associated with undesirable side effects, including increased susceptibility to infections, nausea, dizziness, and anxiety.
While vitamin D hasn't been shown to treat hives on its own, high-dose vitamin D3 (4,000 IU per day) may be useful as an "add-on therapy," said lead study author, Dr. Andy Rorie of the University of Nebraska Medical Center.
Some people have also found these strategies helpful for dealing with hard-to-treat hives:
Vitamin C: High doses of vitamin C (2,000 mg per day) may reduce the severity of chronic hives by reducing histamine levels.
Betaine hydrochloride: People with chronic hives that are caused by a reaction to food may find that taking a supplement with betaine hydrochloride will decrease their symptoms. People should have their stomach acid levels assessed by a physician before taking this supplement.
Homeopathy: The popular homeopathic remedy, Urtica urens, may relieve hives in some people.
Vitamin B12: When given as an injection, vitamin B12 may help relieve chronic hives in some people. Talk to your doctor if you are considering this therapy.
(Ann Allergy Asthma Immunol 2014;10.1016/j.anai.2014.01.010)
Kimberly Beauchamp, ND, received her doctoral degree from Bastyr University, the nation's premier academic institution for science-based natural medicine. She co-founded South County Naturopaths in Wakefield, RI, where she practiced whole family care with an emphasis on nutritional counseling, herbal medicine, detoxification, and food allergy identification and treatment. Her blog, Eat Happy, helps take the drama out of healthy eating with real food recipes and nutrition news that you can use. Dr. Beauchamp is a regular contributor to Healthnotes Newswire.