HealthNotes
New Guidelines to Improve Artery Disease Care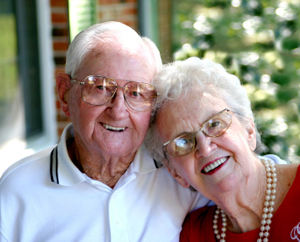 In addition to improving care of people affected by peripheral artery disease, these measures may even save lives by helping catch the disease earlier
The American Heart Association and the American College of Cardiology Foundation have issued updated guidelines to better diagnose and manage peripheral artery disease, a condition in which blood flow to the legs (and, rarely, the arms) is reduced due to narrowing of the arteries. In addition to improving care of the increasing number of people affected by peripheral artery disease, these measures may even save lives by helping those at risk head off the disease earlier.
When artery health erodes
Peripheral arterial disease is also known as peripheral vascular disease and peripheral artery occlusive disease. By any name, it refers to a condition in which fatty deposits called plaques build up in blood vessels, narrowing the arteries and leading to severe leg pain after walking even short distances (known as intermittent claudication). Peripheral arterial disease makes simple everyday activities more difficult, which can significantly reduce quality of life.
Healthcare providers welcome new guidelines
Accumulating research since the original peripheral artery disease guidelines were released in 2005 has indicated the need for an overhaul. Among the most notable changes is the push toward "simple" ways to improve care and save lives of people with peripheral artery disease, including:
Stronger efforts to help patients quit smoking by ensuring every patient has access to smoking cessation programs and services; by continuing to offer support for quitting smoking, even if a patient who smokes has declined help in the past, and by educating patients about options such as support groups, counseling, structured programs, nicotine replacement, and prescription medication.
More strongly recommending regular physical activity for people with peripheral artery disease, when appropriate. Many people with peripheral artery disease who do not yet have symptoms can safely perform moderate, regular exercise, such as walking, which can help manage the disease and delay the onset of overt symptoms.
Testing for peripheral artery disease beginning at age 65, rather than 70, even in the absence of symptoms.
Better and consistent use of medications to reduce bloot clot risk.
They also outlined aggressive options for treating peripheral artery disease, including offering less invasive surgery (called leg artery angioplasty) to treat leg blood vessel plaques, and offering traditional "open" vascular surgery for people who are expected to live more than two years after surgery.
Dr. Thom Rooke of the Mayo Clinic in Rochester, Minnesota chaired the guideline-writing group and pointed out that peripheral artery disease often is treated less aggressively than heart disease, even though peripheral artery disease itself is a sign that a person already may have significant heart disease.
These guidelines go a long way toward acknowledging that prevention is as important as treating the condition once it occurs. Better use of these simple interventions should lead to more saved lives and improved quality of life for many older people.
(2011 ACCF/AHA Focused Update of the Guideline for the Management of Patients with Peripheral Artery Disease. Available at circ.ahajournals.org/content/124/18/2020.full; accessed October 31, 2011)
Suzanne Dixon, MPH, MS, RD, an author, speaker, and internationally recognized expert in chronic disease prevention, epidemiology, and nutrition, has taught medical, nursing, public health, and alternative medicine coursework. She has delivered over 150 invited lectures to health professionals and consumers and is the creator of a nutrition website acclaimed by the New York Times and Time magazine. Suzanne received her training in epidemiology and nutrition at the University of Michigan, School of Public Health at Ann Arbor.