HealthNotes
Natural Remedies May Prevent Common Skin Disease in Children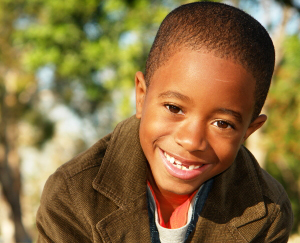 Probiotic supplementation lowered the risk of developing atopic dermatitis by as much as 50%
Several different natural substances may help prevent a common skin condition, known as
atopic dermatitis
, in young children. A study in
JAMA Dermatology
explored the role of various natural remedies in the prevention and treatment of atopic dermatitis and found that
probiotic supplements
lowered children's risk of developing this condition by as much as 50%.
Lowering risk and severity
In this review, researchers looked specifically at the role of certain supplements in preventing an inflammatory skin disease known as atopic dermatitis:
Prebiotics: These act as "food" for bacteria and promote the growth of good bacteria in the intestinal tract. Prebiotics have also been found to prevent illness and disease.
Probiotics: As supplements or foods, probiotics contain healthy, live bacteria—or good bugs—that are typically found in our intestines. Probiotics have been shown to boost the immune system and may help prevent or reduce the severity of a variety of medical conditions such as simple digestive problems or inflammatory bowel disease.
A variety of infant formulas and fatty acids.
In the studies reviewed, nearly 7,000 participants (pregnant or breast-feeding mothers, or children younger than three years old) took supplements. Results showed that, compared with controls,
probiotic supplementation lowered the risk of developing atopic dermatitis by as much as 50% and reduced its severity in children who already had it;
gamma-linolenic acid, an omega-6 fatty acid, reduced atopic dermatitis severity among infants but did not prevent it; and
prebiotics and black currant seed oil may also reduce atopic dermatitis risk.
The study authors comment that both researchers and parents with a family history of atopic dermatitis are increasingly interested in dietary options for prevention and treatment, adding "Based on the available studies, the best evidence supports supplementing infants alone or both mothers and their infants with certain single probiotics (for example, L rhamnosus GG) or with a mix (L acidophilus DDS-1 and B lactis UABLA-12)." They recommend further study "before we draw conclusions about the effectiveness of black currant seed oil, prebiotics, and formula."
More on health-promoting and disease-fighting natural substances
Natural substances may boost health. Specific natural remedies may play a powerful role in improving and maintaining health. The substances explored in this review were chosen because of their health-promoting and disease-preventing qualities. We will learn a lot more in the future about how dietary factors can help prevent and ease atopic dermatitis and other diseases.
Talk with a doctor. Talk with a knowledgeable doctor about the role of diet in your health and about the risks and benefits of supplements, especially if you are taking medications or managing a health condition.
(JAMA Dermatol 2013;149:350-5)
Jane Hart, MD, board-certified in internal medicine, serves in a variety of professional roles including consultant, journalist, and educator. Dr. Hart, a Clinical Instructor at Case Medical School in Cleveland, Ohio, writes extensively about health and wellness and a variety of other topics for nationally recognized organizations, websites, and print publications. Sought out for her expertise in the areas of integrative and preventive medicine, she is frequently quoted by national and local media. Dr. Hart is a professional lecturer for healthcare professionals, consumers, and youth and is a regular corporate speaker.