HealthNotes
Natural Depression Support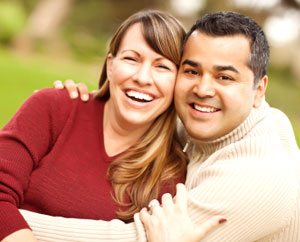 Depression was significantly reduced in 73.33% of patients taking 5-HTP
Worldwide, some 350 million people suffer from
depression
, yet it remains a difficult condition to identify and treat. Some people manage it with medicines or a combination of treatments. And research is growing on natural approaches, such as a study examining the effects of the supplement 5-HTP (5-hydroxytryptophan).
Head to head comparison
For this study, researchers randomly selected 60 adults who were experiencing their first depressive episode to receive fluoxetine (Prozac), a selective serotonin reuptake inhibitor, or to receive the dietary supplement 5-HTP, for eight weeks. The study was double-blinded, meaning that both treatments looked the same, so neither researchers nor participants knew which medicines were being provided.
Depression ranged from moderate to very severe, and was similar in the fluoxetine and 5-HTP groups. Approximately half of the participants in both treatment groups were classified as having very severe depression, the rest ranged from moderate to severe.
The 5-HTP group received 150 mg of 5-HTP per day in three divided doses for the first two weeks. After the second week, this was doubled to 300 mg per day of 5-HTP, given in three divided doses. After the fourth week, it increased to a final dose of 400 mg per day, taken in three divided doses.
The fluoxetine group received 20 mg of the medication per day during the first 2 weeks. This dose was increased to 30 mg per day after the second week, and increased to a final dose of 40 mg per day after the fourth week.
Statistically, no difference
The authors reported:
Both treatment groups showed significant and equal reduction in standardized depression scores beginning at week two.
Depression was significantly reduced in both the 5-HTP group (22 patients, 73.33%) and in the fluoxetine group (24 patients, 80%) at the end of the eight-week study.
There was no statistical difference in reported adverse effects: 14 patients (46.7%) in the 5-HTP group, the most common being nausea, loss of appetite (anorexia), and headache; 18 patients (60%) in the fluoxetine group, the most common being nausea, loss of appetite (anorexia), headache, and insomnia.
Should you go natural?
According to the study authors, "the therapeutic efficacy of 5-HTP was considered as equal to that of fluoxetine." These findings are promising, and if you're interested in trying 5-HTP, you'll need to work with your healthcare provider to do so safely.
Keep the following in mind when deciding on the appropriate care for you or a loved one who is suffering from depression:
Avoid doubling up. If you are being treated for depression with medication, do not self-treat with 5-HTP or any other dietary supplement intended to address mental health issues. Depression medications and supplements shouldn't be mixed, unless the combination is prescribed by a doctor knowledgeable in their use.
Don't switch. If your depression is medically well-managed, do not switch to 5-HTP or another dietary supplement without first talking to your healthcare provider. These substances are not equivalent.
Work with a pro. If you like the idea of "going natural" to manage depression, talk to a qualified mental healthcare provider about your goals and how best to reach them.
Exercise your options. Along with the treatment path you choose for managing depression, be sure to incorporate regular physical activity, a proven mood-lifter.
(Asian J Psychiatr 2013;6:29–34)
Suzanne Dixon, MPH, MS, RD, an author, speaker, and internationally recognized expert in chronic disease prevention, epidemiology, and nutrition, has taught medical, nursing, public health, and alternative medicine coursework. She has delivered over 150 invited lectures to health professionals and consumers and is the creator of a nutrition website acclaimed by the New York Times and Time magazine. Suzanne received her training in epidemiology and nutrition at the University of Michigan, School of Public Health at Ann Arbor.