HealthNotes
Natural Comfort for an Unpleasant Procedure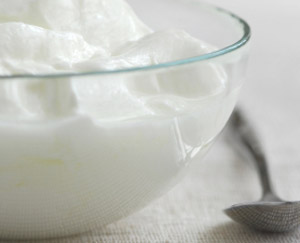 People with constipation who took a probiotic before a colonoscopy had fewer digestive symptoms
If you're dreading your routine colonoscopy, you might be encouraged to know that taking a simple supplement could improve the chance that your procedure will be successful and comfortable. This is important because a good preparation improves the odds that the colonoscopy will yield accurate results, while a poor preparation can make it necessary to repeat the test.
Preparing for the scope
A new study, published in Digestive Diseases and Sciences, found that when people with constipation took a probiotic before colonoscopy, the scope was able to get a clearer look at the colon walls, so the test results were more meaningful. Participants who took the probiotic also had fewer gastrointestinal symptoms before and after the procedure.
The study included 104 people who had constipation and 107 people who did not. All had been referred for routine colonoscopy. Each group was divided into two subgroups, one to receive a probiotic supplement, and the other, a placebo. Probiotic capsules contained 1 billion CFU (colony-forming units) of Bacillus subtilis and 9 billion CFU of Streptococcus faecium. People in the probiotic subgroups took one capsule three times per day for two weeks before the colonoscopy.
Prep for the colonoscopy was the same for all groups: they were instructed to eat only soft foods on the day before the test, and no food for the final 18 hours before the test. A purging drink was taken the evening before and the morning of the test to clean out the bowel.
"We found that constipation definitely interfered with bowel cleansing because the constipation group had poorer bowel preparation status (bowel cleansing degree), as expected," the study's authors explained. "We also found that the disadvantage of constipation could be offset with probiotics pretreatment."
Get it right the first time
Here are some tips to help with colonoscopy prep:
Follow the given instructions as closely as possible. Call your doctor if you have any questions or problems.
Plan to take the day off. The bowel cleansing drink will make you want to stay close to a restroom all day. Make the most of your day by enjoying books, music, and movies that you haven't otherwise had time for.
Be sure to get plenty of clear liquids. Water is great, but broths, juices without pulp, and powdered drink flavorings are also fine and could make the day more bearable.
Have some wet wipes or a spray water bottle to use instead of toilet paper, which can add to irritation and discomfort.
Consider a probiotic supplement, especially if you tend to be constipated. Remember that not all supplements on the market are of good quality, so do a little research before you buy, and ask a knowledgeable healthcare provider.
(Dig Dis Sci 2010;55:2344–51)
Maureen Williams, ND, received her bachelor's degree from the University of Pennsylvania and her Doctorate of Naturopathic Medicine from Bastyr University in Seattle, WA. She has a private practice on Cortes Island in British Columbia, Canada, and has done extensive work with traditional herbal medicine in Guatemala and Honduras. Dr. Williams is a regular contributor to Healthnotes Newswire.