HealthNotes
Folic Acid: How Much Is the Right Amount for You?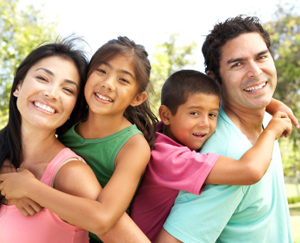 Despite fortification of foods, women of childbearing age and all non-Hispanic black women likely need more folate
Folic acid (called folate when found naturally in foods) is so important for preventing birth defects that the US fortifies foods such as enriched breads, cereals, flours, corn meals, pastas, rice, and other grain products to make sure all pregnant women get enough.
Now new preliminary evidence suggests that getting too much folic acid as an adult, especially from dietary supplements and fortified foods, may increase the risk of some cancers, impair brain function, and cause other health problems. However, since getting enough is crucial for good health, this news makes folic acid something of a "double-edged" sword and highlights the importance of determining how much folic acid we all get on a daily basis.
Getting a fix on folate intake
To assess how much folic acid most people are getting, researchers considered all likely sources, including foods naturally rich in folic acid, fortified foods, and dietary supplements. Folic acid data was gathered as part of the National Health and Nutrition Examination Survey III (NHANES III), a large survey of health habits in the US.
After considering the dietary habits of 11,462 study participants, the researchers found:
53% of the US population use dietary supplements and 34.5% use dietary supplements containing folic acid.
Men had a higher folate intake than women.
Non-Hispanic white people had a higher folate intake than Mexican Americans and non-Hispanic blacks.
Nearly one-third (29%) of non-Hispanic black women had folate intakes low enough to be considered inadequate for good health.
Adults aged 50 years and older had the highest intake of folate; 5% of them exceeded what is considered a safe level of intake (upper intake level).
This research points to a conundrum: Some people don't get enough folic acid, while others may be getting too much.
Finding the folic acid balance
Despite fortification of foods, women of childbearing age and all non-Hispanic black women likely need more folate. For these groups, a folic acid supplement may be a good idea. In addition, others who may benefit from a folate supplement include:
People who regularly consume alcohol, because alcohol may decrease folate absorption and increase the body's need for it.
People who wish to try folate for better management of migraine headaches.
People who are concerned about risk of stroke, because supplementing with folate may decrease stroke risk, especially in those who do not get enough of this nutrient.
People who have conditions or diseases that affect absorption of nutrients, such as Crohn's disease, celiac disease (gluten intolerance), or ulcerative colitis.
Many healthy older adults, especially non-Hispanic whites 50 years old and older, may not need extra folate. For these groups, avoiding extra folate in the form of dietary supplements may be a good idea. Getting folic acid from foods naturally high in this nutrient, rather than pills, is an excellent goal.
Folic acid foodies
Eating foods that are naturally rich in folic acid (not foods that are fortified) is a good idea for everyone. These are the same foods that appear to reduce risk of many chronic diseases, including cancer and heart disease. If you are a woman of childbearing age, you are pregnant or nursing, or you are a non-Hispanic black woman of any age, ask your doctor if you need a folate supplement in addition to the folate you get from your diet.
The best, natural food sources of folic acid include:
black-eyed peas (beans)
pinto beans
chickpeas (garbanzo beans)
spinach
okra
black beans, navy beans, and other beans
asparagus
collard greens
kale
chard
other green leafy vegetables
broccoli
artichokes
(Am J Clin Nutr 2010;91:231–7)
Suzanne Dixon, MPH, MS, RD, an author, speaker, and internationally recognized expert in chronic disease prevention, epidemiology, and nutrition, has taught medical, nursing, public health, and alternative medicine coursework. She has delivered over 150 invited lectures to health professionals and consumers and is the creator of a nutrition website acclaimed by The New York Times and Time magazine. Suzanne received her training in epidemiology and nutrition at the University of Michigan, School of Public Health at Ann Arbor.