HealthNotes
Mind and Mood May Go Hand in Hand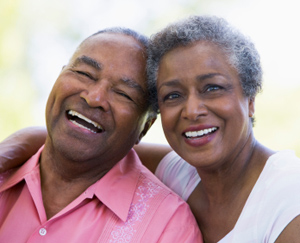 Acetyl L-carnitine was linked to improved cognition and decreased depression and anxiety symptoms in seniors
A study comparing
acetyl L-carnitine
(a chemical made from an
amino acid
), to the antidepressant medication
fluoxetine
(Prozac), found that they were equally effective at relieving
depression
symptoms in seniors with persistent depressive disorder—though only acetyl L-carnitine improved mental performance.
Treating seniors with depression
The study, published in European Neuropsychopharmacology, included 80 people over 65 who suffered from persistent depressive disorder (sometimes called dysthymia), a mild to moderate type of chronic depression. They were treated with either 20 mg of fluoxetine per day or 1,000 mg of acetyl L-carnitine three times per day for seven weeks. Acetyl L-carnitine occurs naturally in the central nervous system and is also a nutritional supplement that has been shown to improve cognitive function in older adults.
Amino acid improves mood and cognition
A series of tests and questionnaires was used to monitor mood and mental concentration during the study. The results of these tests showed the following:
Depression and anxiety symptoms decreased in both groups: 50% of acetyl L-carnitine users and 41.6% of fluoxetine users were judged to be much improved at the end of the study. The difference between the two treatments was not statistically significant.
Acetyl L-carnitine worked faster than fluoxetine: After one week, mood measurably improved in people taking acetyl L-carnitine, while people taking fluoxetine showed no measurable improvement until two weeks.
Acetyl L-carnitine was linked to improved cognition: Cognition improved in people in this group, as demonstrated by their mental concentration test performance. Fluoxetine users saw no change in cognition.
Although this was a preliminary study and lacked a placebo group, the authors were encouraged by their findings, saying, "The rapidity of clinical response and the efficacy on components of the cognitive-type [symptoms] suggest a therapeutic potential different from that of common antidepressant treatments."
Protecting mood and mental functioning as we age
Acetyl L-carnitne isn't the only treatment tool that has overlapping effects on mood and mental function. Here are some things to do to preserve mind and mood as you age:
Take a walk. Exercise has been found to benefit physical, mental, and emotional health at every age. Even people who need to exercise gently benefit, so do what you can and aim for 30 minutes per day.
Ask about a B12 shot. Many seniors don't know that their ability to absorb vitamin B12 diminishes with age, and some commonly used medications like antacids further impair absorption. B12 injections have been found to be helpful in older people with cognitive decline and depression even when a simple blood test shows no deficiency.
Think about ginkgo. Herbal medicine made from the leaves of the ancient Ginkgo biloba tree is best known for its ability to improve memory and prevent age-related cognitive decline. Studies show that it may also relieve depression in elders.
(Eur Neuropsychopharmacol 2013;23:1219–25)
Maureen Williams, ND, completed her doctorate in naturopathic medicine at Bastyr University in Seattle and has been in private practice since 1995. With an abiding commitment to access to care, she has worked in free clinics in the US and Canada, and in rural clinics in Guatemala and Honduras where she has studied traditional herbal medicine. She currently lives and practices in Victoria, BC, and lectures and writes extensively for both professional and community audiences on topics including family nutrition, menopause, anxiety and depression, heart disease, cancer, and easing stress. Dr. Williams is a regular contributor to Healthnotes Newswire.