HealthNotes
Men, Multivitamins, and Heart Disease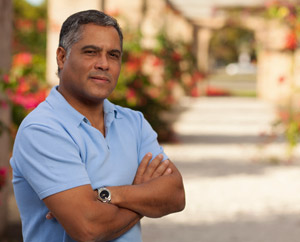 The men taking a daily multivitamin were no more or less likely to experience a major cardiovascular event
Eating well is important for good health, yet many people feel they are falling short on making the best food choices.
Multivitamins
are a popular choice for filling in nutritional gaps, yet their exact effects on health remain difficult to pin down. Some studies show benefits, and others find either no benefit or even potential harm with regular multivitamin use. While recent evidence found that a daily multivitamin may lower risk of certain cancers, the same research finds no
heart health advantage
for men who take a basic, daily multivitamin.
Studying the doctors
Researchers randomly selected 14,641 male physicians to receive a daily multivitamin-mineral supplement or placebo for approximately 11 years. The physicians were 50 years or older, and 5% had a previous history of cardiovascular disease. Other factors, including age, height and weight, tobacco and alcohol use, diet, other medications, and family health history were similar in the supplement and placebo groups.
The multivitamin provided around 100% of the daily value for most essential vitamins and minerals, with a few exceptions. It contained no iron, and for vitamins E and B12, the multivitamin provided significantly more than 100% of the daily value. For vitamin K, biotin, calcium, magnesium, and chromium, it provided significantly less than 100%. The supplement contained some additional nutrients, including lutein and lycopene.
For heart health, no benefit, no harm
The men taking a daily multivitamin were no more or less likely to experience a major cardiovascular event, including heart attack or stroke, or to die due to heart disease or any other cause, compared with the men who took a placebo. The effect of a daily multivitamin did not differ between men with or without a previous history of cardiovascular disease.
Smart choices
It is wise to avoid putting too much faith in any quick-fix approach to long-term health, though food, supplements, and lifestyle decisions may all be used as tools toward that objective.
Assess your goals. This same long-term study showed that men taking multivitamins have a lower risk of cancer, so if cancer is your concern, you still may want to consider a multivitamin.
Go low. If you take a multivitamin, steer clear of mega-doses unless supervised by a doctor; choose a balanced formula that contains no more than 100% of the daily value of most nutrients.
Ask the experts. A person's diet may get out of balance for a variety of reasons, such as illness, nutrient depletion or malabsorption caused as a side effect of a drug or medical condition, or food intolerances and allergies. If this describes you, discuss your diet with your doctor or dietitian to identify specific nutrients that may be missing.
Put it in perspective. The study population was healthy, older males, most of whom don't smoke, and many of whom eat a balanced diet and exercise regularly. If you are a young male, a young or old female, or if you smoke, are obese, or have additional risk factors for heart disease, these findings may not apply to you.
Live wisely. Regardless of whether you take a multivitamin, the best ways to lower your risk of cardiovascular disease include avoiding tobacco, drinking alcohol modestly or not at all, exercising regularly, eating plenty of vegetables and fruit, and maintaining a healthy body weight.
(JAMA 2012;308:1751–60)
Suzanne Dixon, MPH, MS, RD, an author, speaker, and internationally recognized expert in chronic disease prevention, epidemiology, and nutrition, has taught medical, nursing, public health, and alternative medicine coursework. She has delivered over 150 invited lectures to health professionals and consumers and is the creator of a nutrition website acclaimed by the New York Times and Time magazine. Suzanne received her training in epidemiology and nutrition at the University of Michigan, School of Public Health at Ann Arbor.