HealthNotes
Men: Drink in Moderation to Preserve Brain Function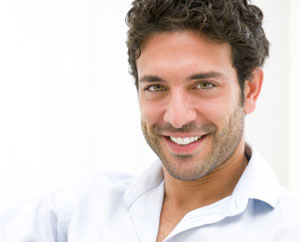 Men who drank 2.5 drinks or more per day declined faster than light-to-moderate drinkers
Men who are heavy drinkers may experience earlier
cognitive decline
, reports a study in
Neurology.
Alcohol's mind-blowing effects
A study conducted by the Department of Epidemiology and Public Health at University College London aimed to see how alcohol consumption affected people's brain function as they age. To do this, 7,153 men and women's midlife alcohol consumption was estimated, and cognitive function was tested at intervals spanning a ten-year period.
Investigators combined the results of short-term memory, reasoning, and verbal fluency tests to come up with an overall estimate of the participants' cognitive function.
Men who drank the most—36 or more grams per day (roughly 2.5 drinks)—declined faster on all cognitive function measures than light-to-moderate drinkers (those who drank between 0.1 and 19.9 grams per day). This amounted to a 1.5 to 5.7 year faster cognitive decline in the heaviest drinkers.
The results were similar for women: those who drank 19 or more grams of alcohol per day lost about 2.7 years in reasoning and verbal fluency capacity, but the results didn't reach statistical significance.
Women who completely abstained from alcohol fared even worse on cognitive function tests; however, this group was small. "This category is likely to represent a group of selected individuals whose characteristics differ from other participants," explained lead study author, Séverine Sabia.
"Our findings are in agreement with previous studies showing that moderate alcohol consumption is probably not deleterious for cognitive outcomes, but they also show that heavy alcohol consumption in midlife is likely to be harmful for cognitive aging, at least in men," concluded Sabia.
Health benefits of drinking
Moderate alcohol consumption is linked to lower risk of heart disease and dying from a heart attack, and it may also enhance cognitive function and decrease the risk of dementia. However, if you're thinking about taking up drinking as a health measure, experts agree this isn't necessary. Drinking too much alcohol can lead to serious health problems, including increased risk of several cancers (including head and neck, esophageal, colon, and breast cancer), heart attack and stroke, memory loss, and liver damage.
It's more advisable to stick to less risky ways to lower your risk of some of the conditions that drinking might help prevent. For example, regular exercise can lower blood pressure, raise heart-healthy HDL levels, and aid in weight loss—all of which may lower heart disease risk.
(Neurology 2014;82:1–8)
Kimberly Beauchamp, ND, received her doctoral degree from Bastyr University, the nation's premier academic institution for science-based natural medicine. She co-founded South County Naturopaths in Wakefield, RI, where she practiced whole family care with an emphasis on nutritional counseling, herbal medicine, detoxification, and food allergy identification and treatment. Her blog, Eat Happy, helps take the drama out of healthy eating with real food recipes and nutrition news that you can use. Dr. Beauchamp is a regular contributor to Healthnotes Newswire.