HealthNotes
Melatonin Eases Pelvic Pain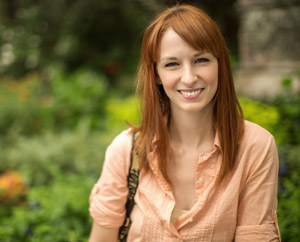 Melatonin decreased daily pain by almost 40% and painful periods by 38%
Taking melatonin may help ease pelvic pain and lead to more restful sleep in women with endometriosis, reports a study in the journal, Pain.
Endometriosis is a common gynecological condition in women of reproductive age that's characterized by the growth of endometrial tissue outside of the uterus, especially on the ovaries, fallopian tubes, outer surfaces of the intestines and uterus, and the lining of the pelvic cavity.
As the lining of the uterus sheds during the menstrual period each month, these patches of tissue also shed, causing bleeding into the surrounding structures. While many women with endometriosis have no symptoms, others may experience extremely painful and heavy periods, infertility, spotting between periods, pain during or after sex, and chronic pelvic pain.
Relief on the horizon
Melatonin is a hormone secreted by the body in response to natural light-dark cycles. In addition to its sleep-inducing effects, melatonin has also shown promise for treating endometriosis in preliminary studies. It demonstrates antioxidant, analgesic, and anti-inflammatory effects, all of which may make it a good candidate for alleviating endometriosis symptoms.
Thirty-six women between 18 and 45 years old with chronic pelvic pain from endometriosis took part in a study that assessed the effect of melatonin on pain and sleep quality. For eight weeks, the women took 10 mg of melatonin per day or placebo. The women rated their pain, including the need for analgesics, pain with intercourse, menstrual pain, and pain with elimination, as well as sleep quality at the beginning and end of the trial.
Results showed:
Melatonin decreased daily pain scores by almost 40% and painful periods by 38% compared with placebo.
Women in the placebo group were 80% more likely than those in the melatonin group to need pain medications.
Taking melatonin significantly improved sleep quality.
The investigators also studied melatonin's effect on levels of a substance called brain-derived neurotrophic factor. Lower levels of this substance are associated with decreased perception of pain, and the study found that levels decreased significantly in women taking melatonin. "This finding suggests that melatonin has a direct effect on pain pathways or on the levels of signaling chemicals that regulate pain," said lead study author, Wolnei Caumo.
Natural options for endometriosis
There's no known cure for endometriosis, and treatment options are mostly limited to pain relievers, hormonal medications, and surgery, all of which carry the risk of side effects.
Here are some other strategies that may help ease endometriosis symptoms for some women.
Exercise. Regular physical exercise helps lower estrogen levels and may alleviate pain by boosting endorphin levels, but studies have yet to prove that exercise can alter the course of endometriosis.
Boost the broccoli. Vegetables in the brassica family, like cabbage, kale, broccoli, and cauliflower, help promote estrogen metabolism and may reduce endometriosis symptoms.
Eat more fish. Fatty fish like salmon and tuna contain DHA and EPA, fatty acids with inflammation-fighting effects in the body.
Take C and E. A combination of 1,000 mg of vitamin C and 1,200 IU vitamin E taken every day may help alleviate pain in some women with endometriosis.
(Pain 2013;154:874–81)
Kimberly Beauchamp, ND, received her doctoral degree from Bastyr University, the nation's premier academic institution for science-based natural medicine. She co-founded South County Naturopaths in Wakefield, RI, where she practiced whole family care with an emphasis on nutritional counseling, herbal medicine, detoxification, and food allergy identification and treatment. Her blog, Eat Happy, helps take the drama out of healthy eating with real food recipes and nutrition news that you can use. Dr. Beauchamp is a regular contributor to Healthnotes Newswire.